SKU:LM-26-12254
Regular price
$25.20 USD
Sale price
$15.20 USD
Unit price
per
Sale
Sold out
MCWlaser Official Quality Inspection (100% brand new original authentic).

Secure payments; Lifetime Tech Support (Specialists).

Support Shipping Worldwide, US and EU stock.

Good customer service. Please contact us at info@mcwlaser.com.
View full details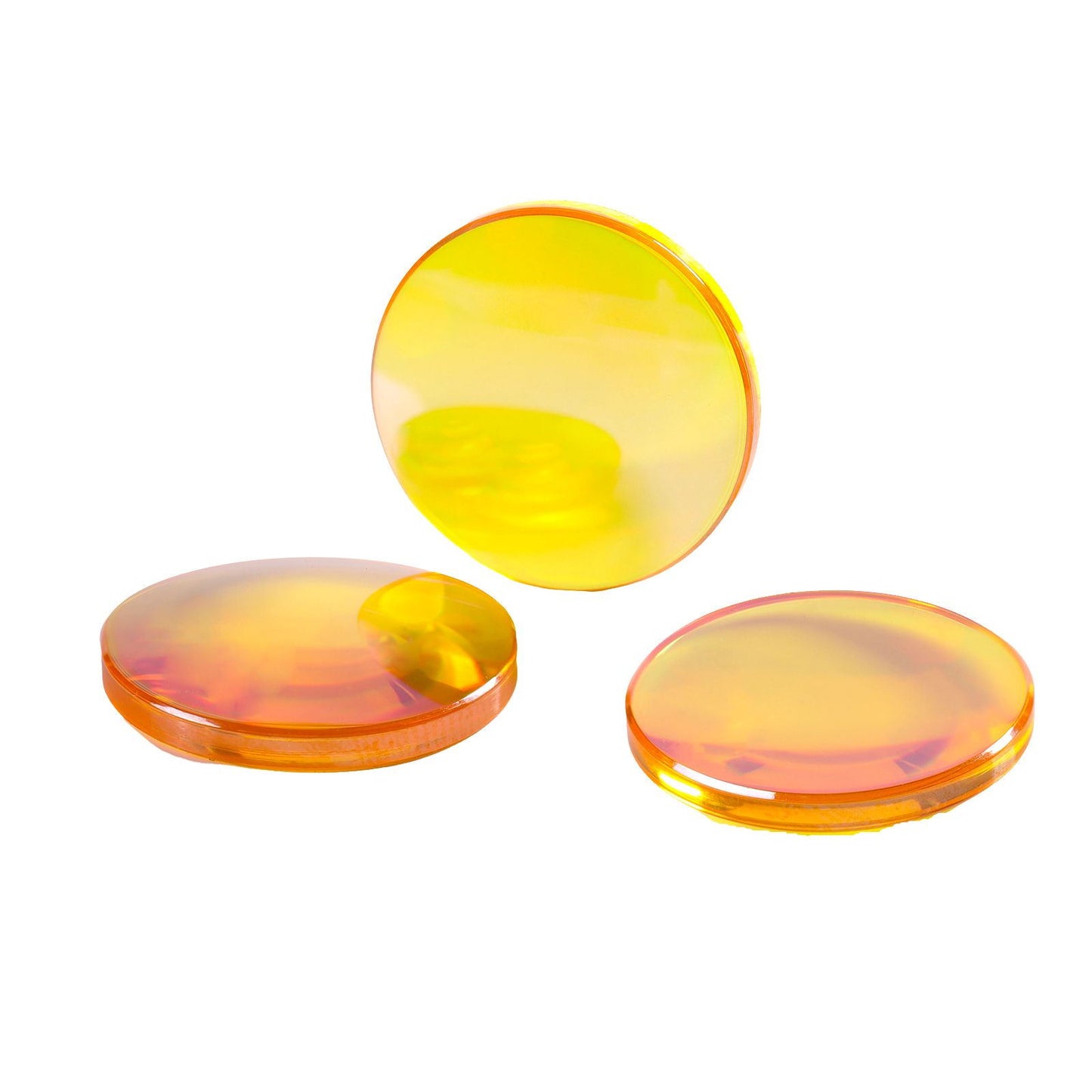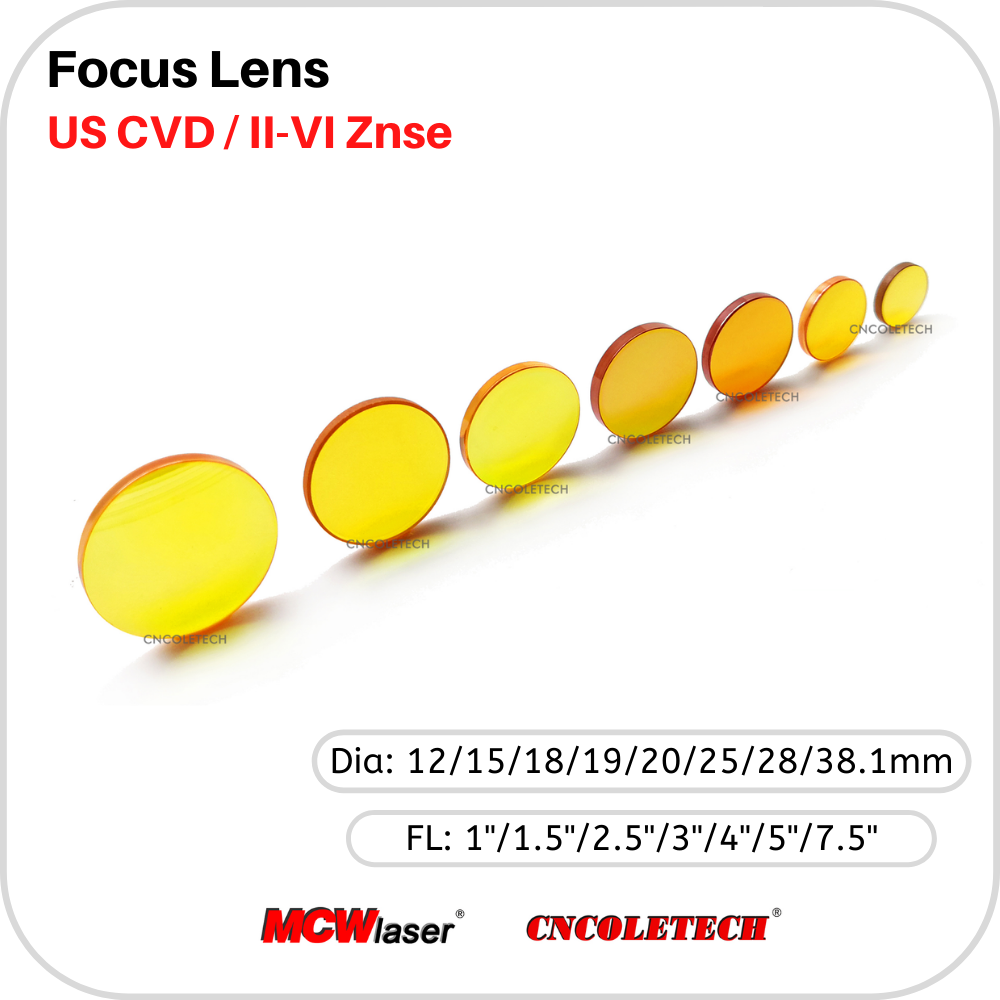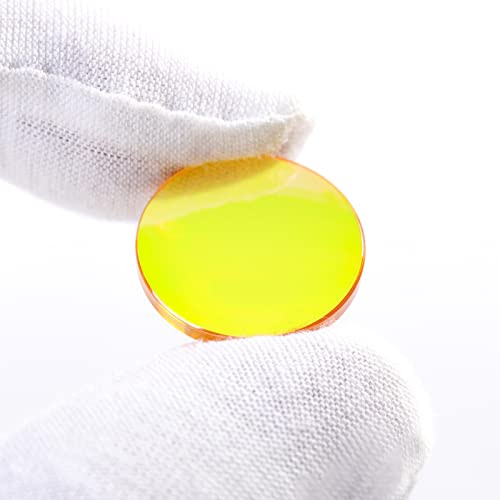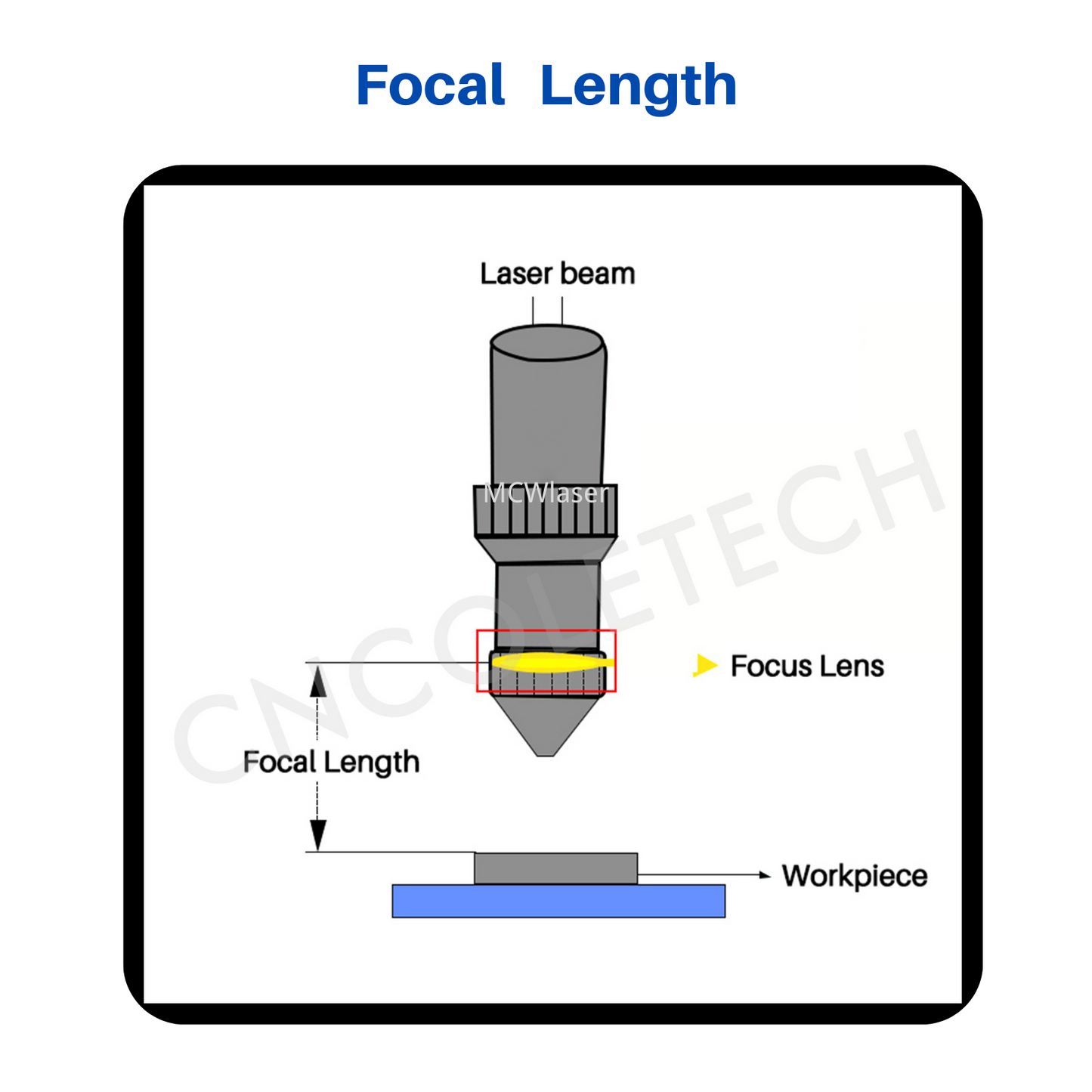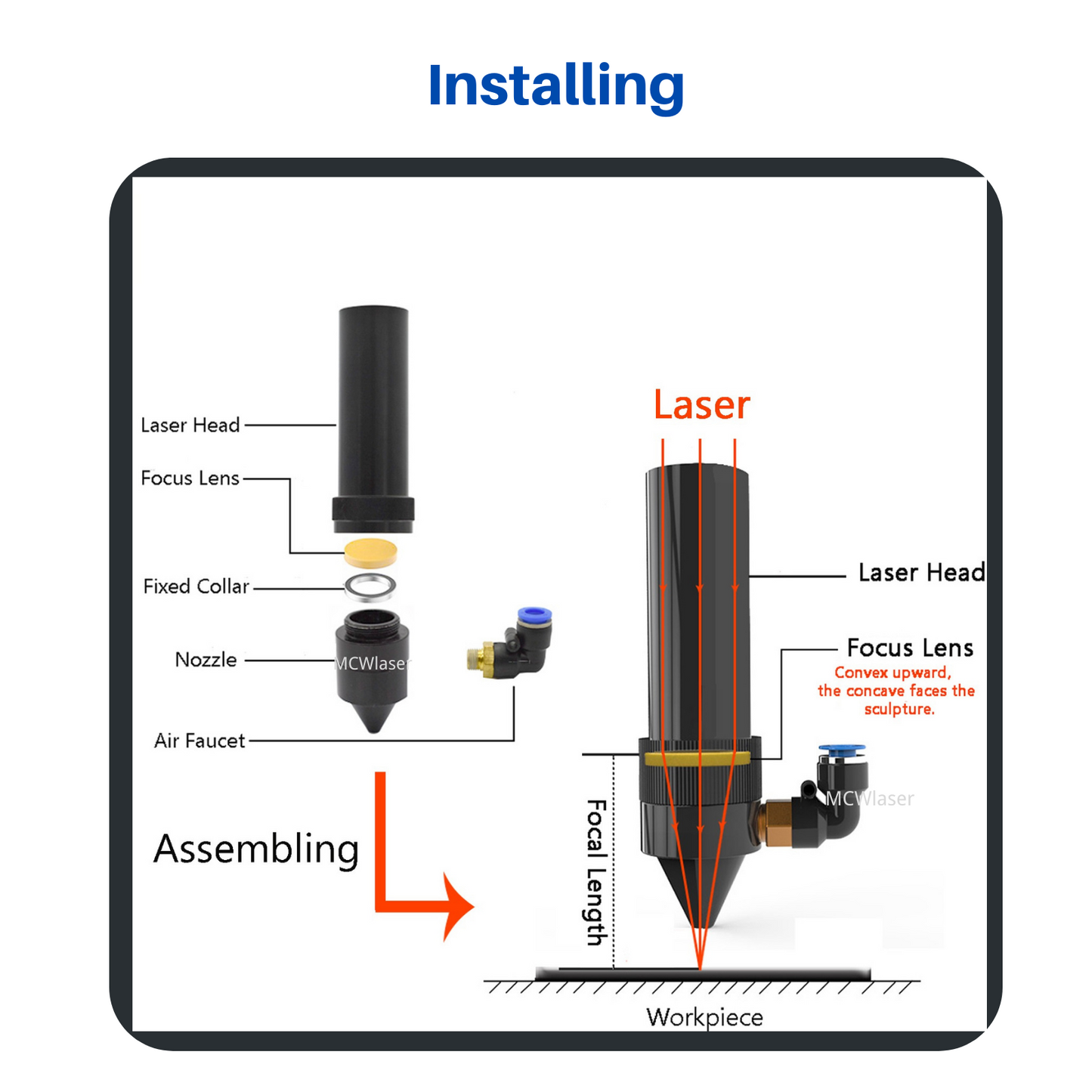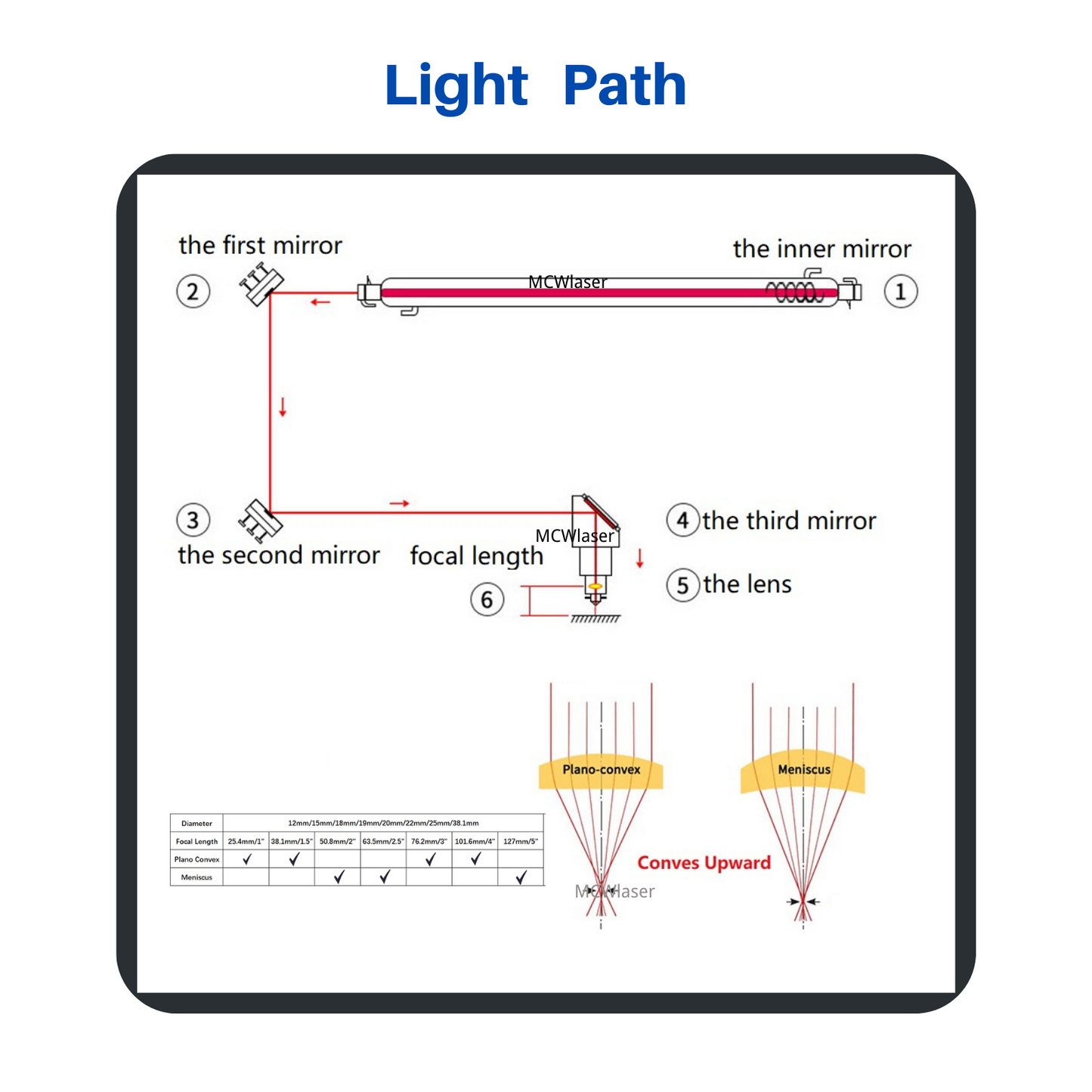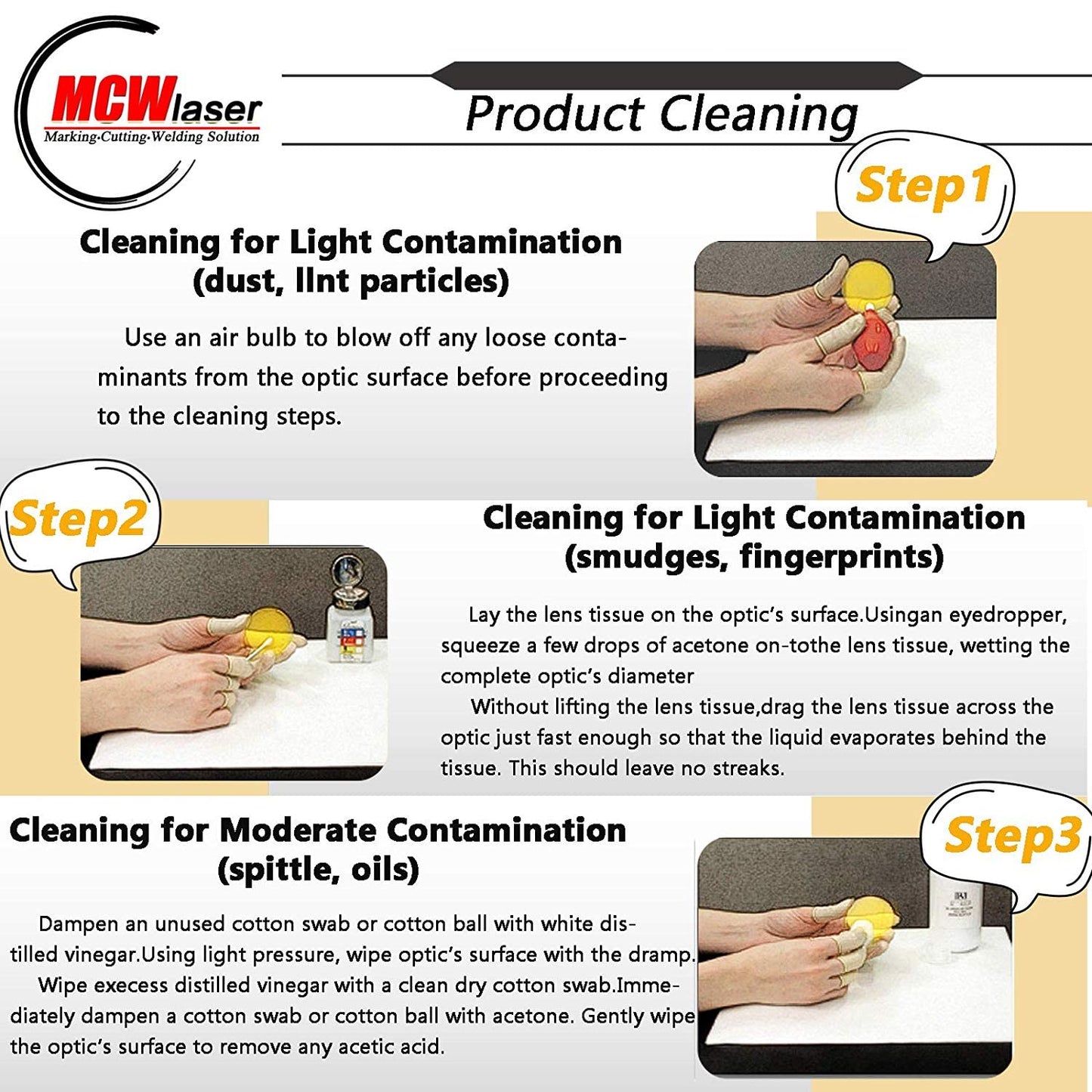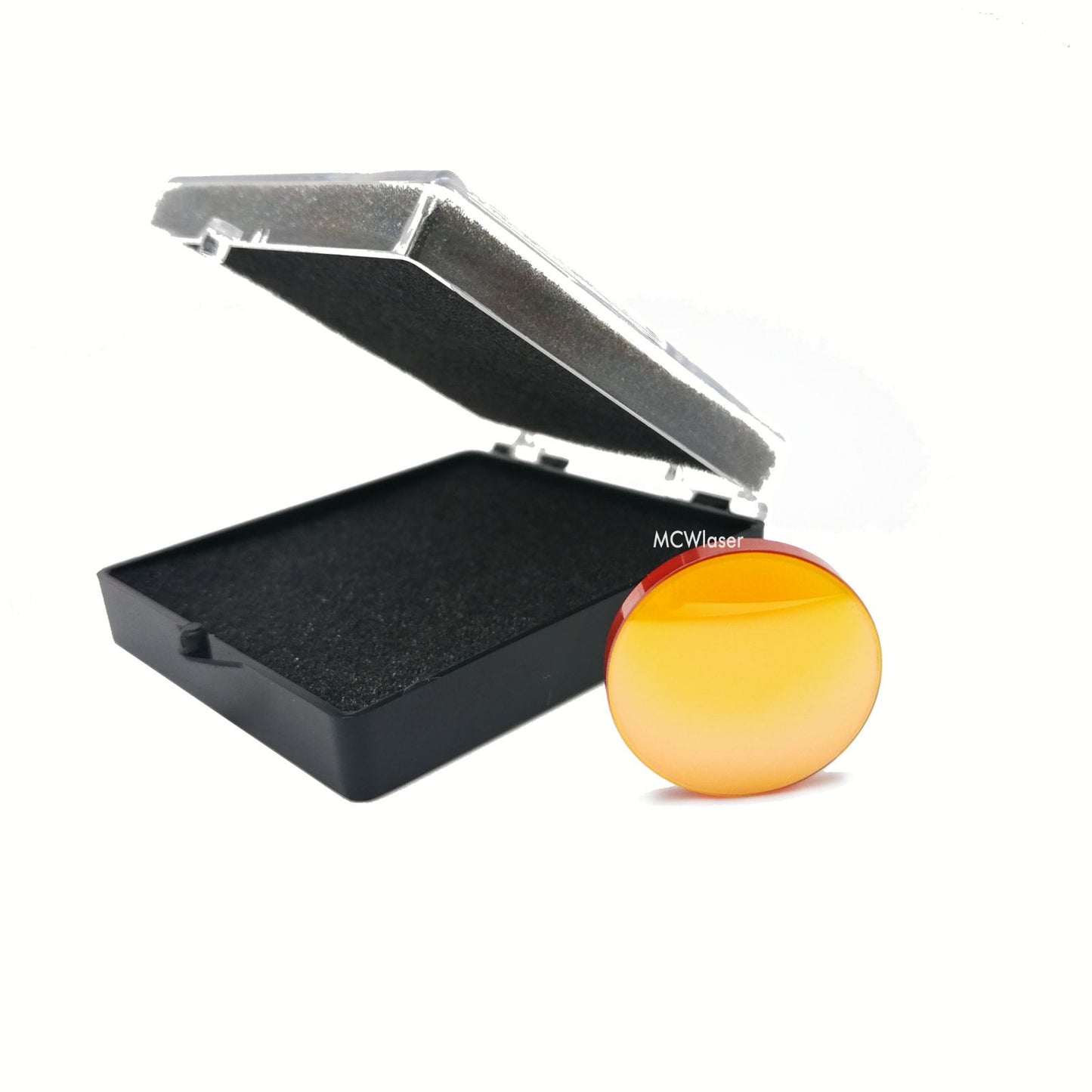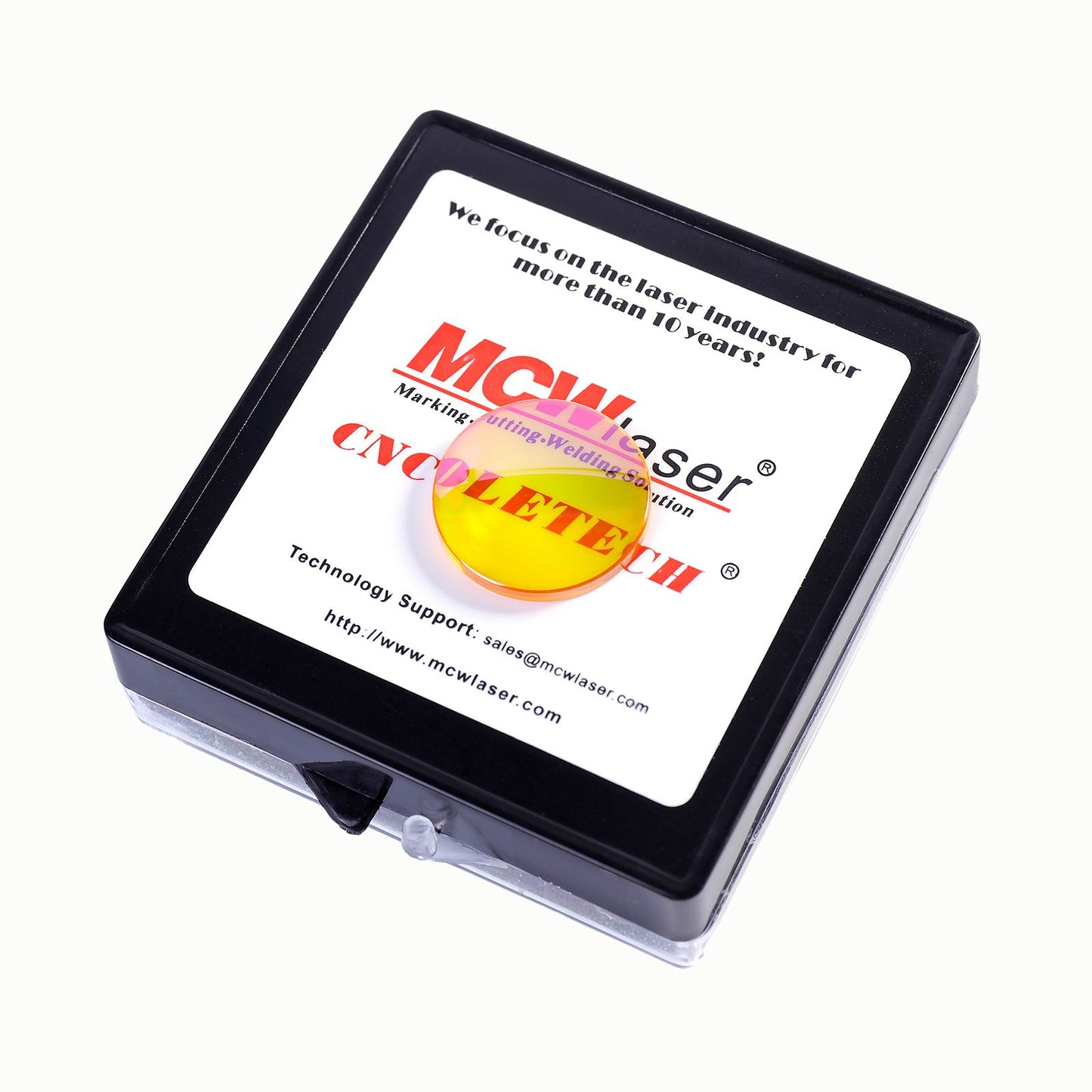 The MCWlaser Lens for CO2 Laser 10600nm 10.6um - the perfect choice for precision engraving and cutting.

1.Hight class CVD Znse material (US II-VI)
2.Our double-sided solid coating ensures extended durability and wiping resistance, while our precision slicing, polishing, and grinding processes guarantee excellent optical properties and high working efficiency.
3.With high-temperature laser resistance and a laser transmittance of up to 99.8%, our lens is the best option for your laser applications.
4.This focus lens has passed Raw Material Absorption Test, Surface Quality Test, Surface Roughness Measurement, Optical Profiling, Centering Tolerance Test, and the quality is guaranteed.

Attention:
To avoid lens breakage, follow these tips:
(1) Ensure proper air cooling to prevent overheating and cracking.
(2) Watch out for condensation water drops in the lens barrel, as they may cause breakage.
(3) Keep the lens clean and free of debris from the cut or engrave material to avoid uneven heating over time, which may cause breakage. Clean with a cotton ball dipped in absolute alcohol or acetone.
(4) When adjusting the light path, ensure that the laser does not accidentally hit the edge of the lens or the junction of the lens barrel, as this may cause breakage.

Choose MCWlas Lens for CO2 Laser 10600nm 10.6um for reliable, efficient, and high-quality laser engraving and cutting.
 Parameters
Material
CVD znse/ ll-VIznse
Centration
<3 arc minutes
Wavelength
10.6um
Clear Aperture
>90%
Transmittance
≥99.8%
Surface Figure
<λ/2 per 1" Dia
DiameterTolerance
+0/-0.13mm
Surface Quality
40- 20 scratch and dig
Thickness Tolerance
±10.25mm
AR/AR Coating
R<0.5% per surface
FL Tolerance
<±2%
Compatible Power
0-500W
| | | | | | | |
| --- | --- | --- | --- | --- | --- | --- |
| Diameter(mm) | 12/15/18/19/20 | 22 | 25 | 28 | 30 | 38.1 |
| Edge Thickness(mm) | 2.0-2.2 | 2.5 | 3 | 3.3 | 3.3 | 7.87 |
| Power(Watt) | 0-200W | 0-300W | 0-400W | 0-500W | 0-500W | 0-4KW |
Note: Thickness Tolerance: ±0.2mm

How to Determine Focal Length
Focal length is the distance between the lens and the workpiece(material being cut or engraved).Before replace or install the lens, please confirm the diameter and focal length firstly. You may confirm the focal length of your lens according to the following pic.
Tips
For engraving, we recommend using a laser lens with a focal length of 38.1mm or 50.8mm. If you're planning to cut, we suggest using a laser lens with a focal length of 63.5mm, 76.2mm, 101.6mm, or 127mm.
 Schematic Diagram 
It is recommended to use convex upward, flat or concave facing the engraving or cutting material. Usually one co2 laser engraver needs 1 pcs focus lens and 3 pcs reflective mirrors.
Application

Cleaning Instruction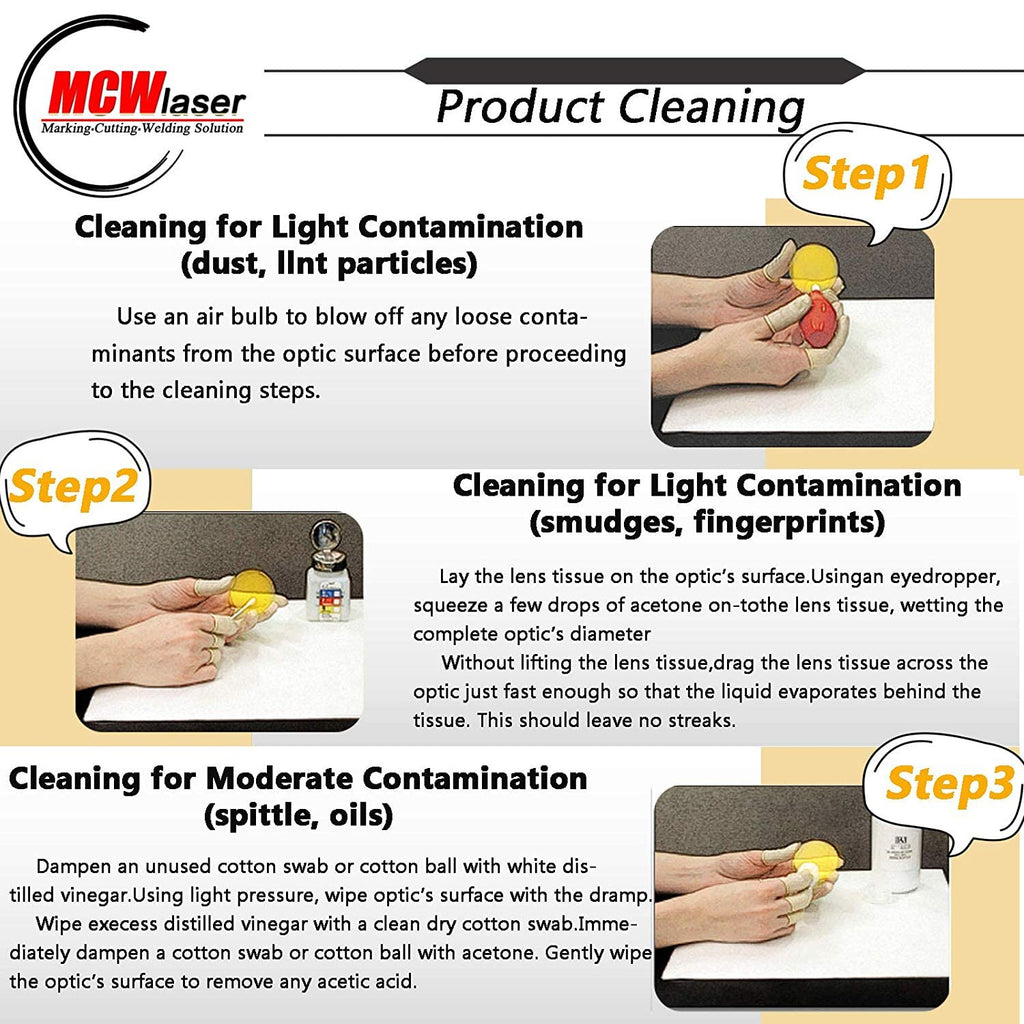 Package
Contact form
The lens worked better than the one that came with my laser. I would recommend this lens. It Produces a very sharp clean point.
I'm very happy with this lens, it seems to be even a little bit sharper than the one that came with my laser. I'm impressed at how well it works and replacement of the old damaged lens was quite simple.
As checked by my digital calipers, the dimensions are exactly correct.
Very well packed. Outside plastic bag, then a box with foam, then a smaller plastic bag on the box and then the lens wrapped in tissue
Bought this to replace my damaged 2" OEM lens for my Thunder Laser. I did a ramp/focus test using LightBurn and found my new lens to be focused tightest at 5.5mm (vs. the nominal 6mm the machine is set up for). I run it at 5.5mm for precise work, but put it 1mm out of focus at 6.5mm when I sometimes want a wider beam for engraving. Overall, it seems to work well.
Flash Sale - Lowest Prices & Discounted Prices
FAQs
What about the shipping method and time?

By Expedited Shipping (by DHL/Fedex/UPS/DPD), door-to-door service.
1. General products,
CN Warehouse: 5-9 Business Days
UAS Warehouse: 3-5 Business Days
EU Warehouse:5-7 Business Days

2. Customized products (Only Support Shippment From China Warehouse)
The average period of production: 5-6 Business Days
Shipping: 5-9 Business Days
(Notification: Customs clearance inspections may cause delays of 2-3 days in logistics)1. General products

By Sea or Air to sea or airport (door-to-door service is optional)
It is for larger cargo.
The delivery time depends on the detailed shipping address, please check the exact time and cost with us.
What about the Customs Duty and VAT or Tax?

1.If your order was shipped from China,the pice doesn't include the import tariff duty, tax, or VAT.
The tariff duty, tax or VAT depend on local law and policy in difference country. The buyer needs to cover the cost.
2.If your order was shipped locally, such as from US ,AU or Europe,the price includes the duty,tax or VAT. The buyer don't need to pay customs duty, tax or VAT.
3 .Part of products in EU and US support PICK UP ON SITE Please check with us about the detail if you need.
If you can provide the invoice?

Yes,if you need the invoice,please contact with service@mcwlaser.com
What is your product warranty like?

Notification: 

All customer support services and policies will be only applied to orders on https://www.mcwlaser.net/
https://www.mcwlaser.com/
MCWlaser Amazon Store

If your products are not purchased from our official website or our Amazon Store, but purchased through another third-party platform, we will not be responsible for your order.

Please view our detailed warranty instructions: https://www.mcwlaser.net/pages/warranty

If you have any questions, please contact us:
Email: info@mcwlaser.com
Whatsapp/Wechat: 0086 18121236578
I failed to process the payment via credit card, what should I do?

If you are having difficulty processing payment via credit card, there are a few steps you can take:

Contact your credit card company: Verify with your credit card company whether the amount exceeds your spending limit and ensure that all payment activity is being authorized by you. It's also possible that your credit card company is experiencing technical difficulties or maintenance, which is preventing the payment from going through.
Contact the merchant: In this case, you should contact the merchant (in this case, info@cloudray.com) immediately to inform them of the problem. The merchant can check if there are any issues on their end, and help you troubleshoot the problem.
Use an alternative payment method: If the problem persists, you may want to consider using an alternative payment method, such as PayPal or bank transfer.

Remember to always exercise caution when making online purchases and to protect your personal and financial information.
MCWlaser Product and Service Support
Regardless of whether the product purchased by the customer has reached the warranty period, MCWlaser provides lifelong technical support for all customers who purchase products at https://www.mcwlaser.net/.

For complex technical issues, we provide expert support services (only for customers who purchase products at https://www.mcwlaser.net/), and our experts can assist customers to solve problems through remote operation or video calls.

We offer regular promotions, follow us on our website and social platforms, or ask our online customers. All promo codes are valid only at https://www.mcwlaser.net/.