SKU:PS-DY101-CN
Regular price
$145.00 USD
Regular price
$155.00 USD
Sale price
$145.00 USD
Unit price
per
Sale
Sold out
MCWlaser Official Quality Inspection (100% brand new original authentic).

Secure payments; Lifetime Tech Support (Specialists).

Support Shipping Worldwide, US and EU stock.

Good customer service. Please contact us at info@mcwlaser.com.
Parameter
Model

DY10

DY13

DY20

 

Ac voltage

110V1 220v

Ac Frequency

47---440Hz

Max Power

450W

55ow

10oow

Max current

5A

8A

10A

output

Max DcVoltage

35KV

4oKV

5oKV

Max Dc current

25mA

28mA

35mA

Effciency

≥90%(full load condition)

MTBF

≥10,000 hours

Response speed

≤1ms(The time from when the switch signal is launched to when the output
current rises to 90% of the set current)

perating Temperature

(-10~40)C,Relative Humidity:≤90%

Insulation Withstand Voltage

Input—Output, Output—Case:AC1500V10mA 60s; the negative output
electrode is connected to the case

cooling Method

Fan Cooling(option)

Weight(kg)

1.75kg

2.25kg

2.75kg

Dimenslon L-WH(mm)

78mm*155mm*175mm

78mm61mm*247mm

79mm*200mm*290mm
Description
Excellent Compatibility: The D' series power supply ([DY10/DY13/DVY2D) is specifically designed for Reci Wl series laser tubes (Model W1/W2/W4W6/WB). It is also compatible with other CO2 laser tubes ranging from 80W to 150W.
High Voltage Output: The power supply operates on AC 220V or AC 110V voltage (optional) and can deliver a maximum output voltage of DC 35KV.
Cutting or Sculpting Type: The cutting type offers excellent power stability and strong adaptability, while the Sculpting Type provides a quick response speed and high-quality engraving effect. It can also help extend the service life of Reci laser tubes.
Easy Control and Operation: The power supply is easy to operate with a "TEST" button that allows manual testing of the output laser.
12-Month Warranty: The power supply comes with a 12-month warranty for your peace of mind.
Application
lt was recommended for use with RECl laser tube 75W 80W 90W 100W 130W 150W(W1/W2/W4/ W6/W8 model).
2. It can also replace or work with the RECl old model SI S2Z1Z2S4Z4S6Z6S8 Z8 model.
Tips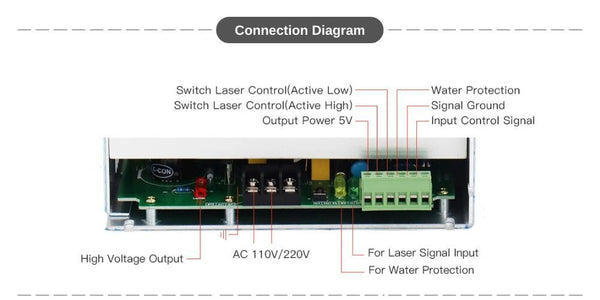 View full details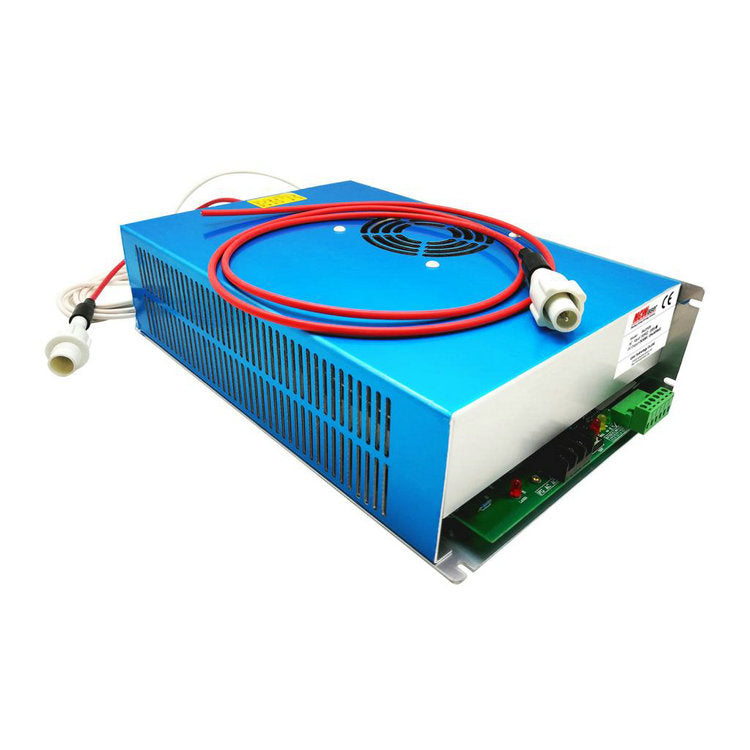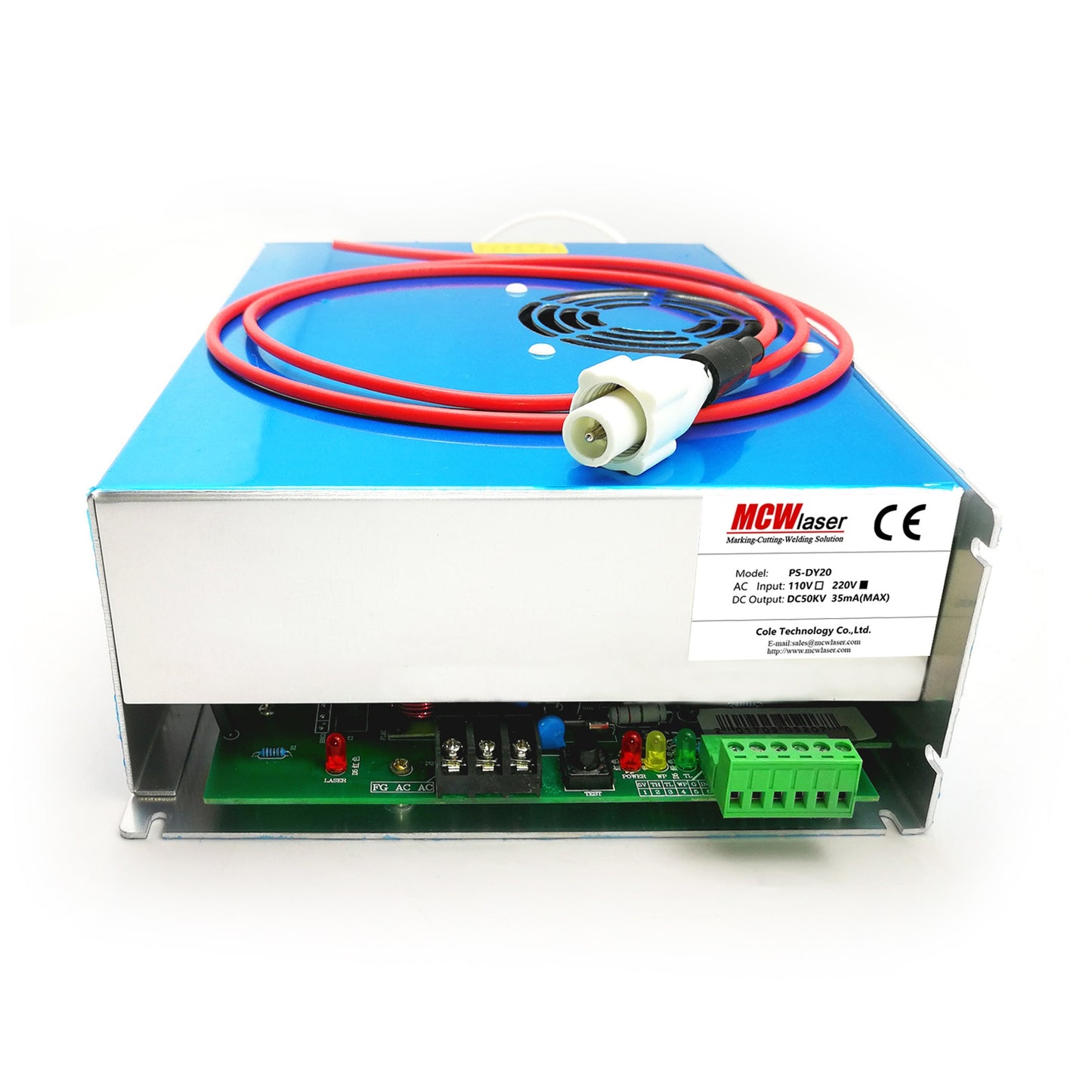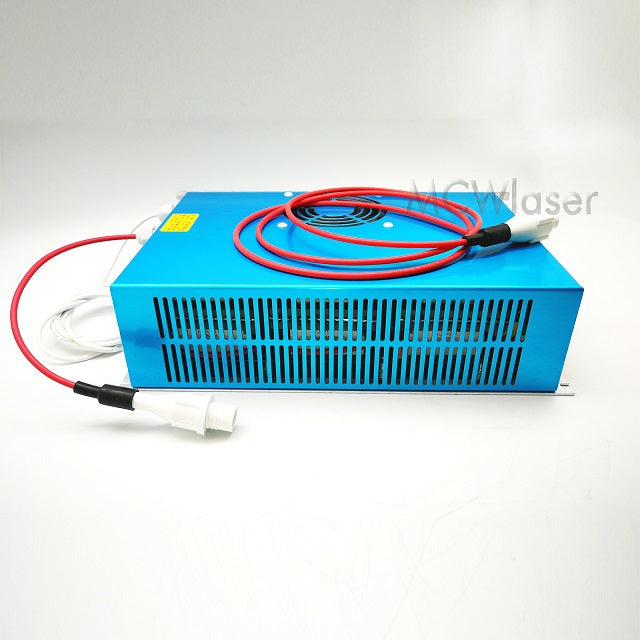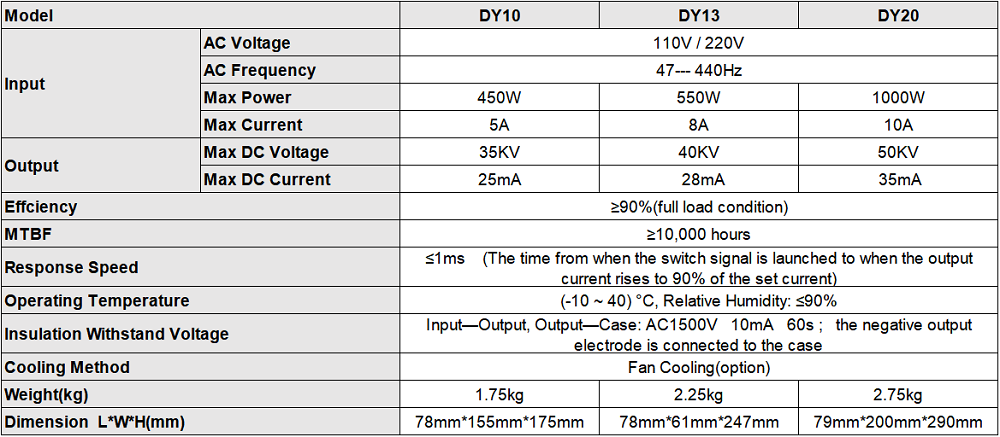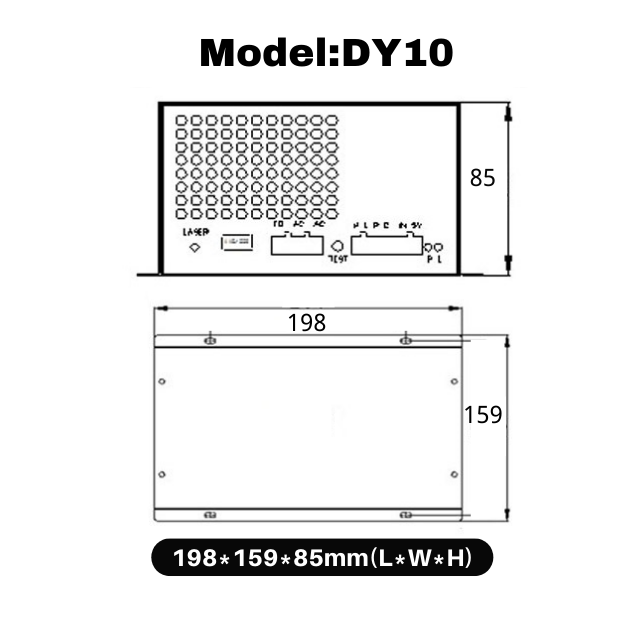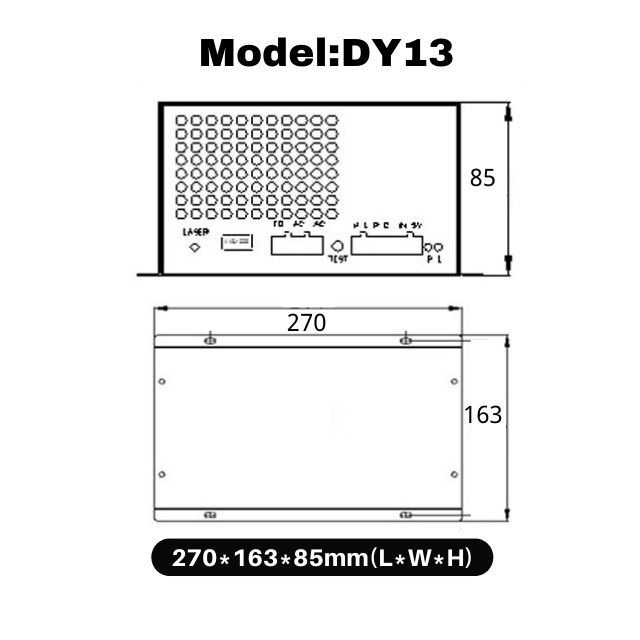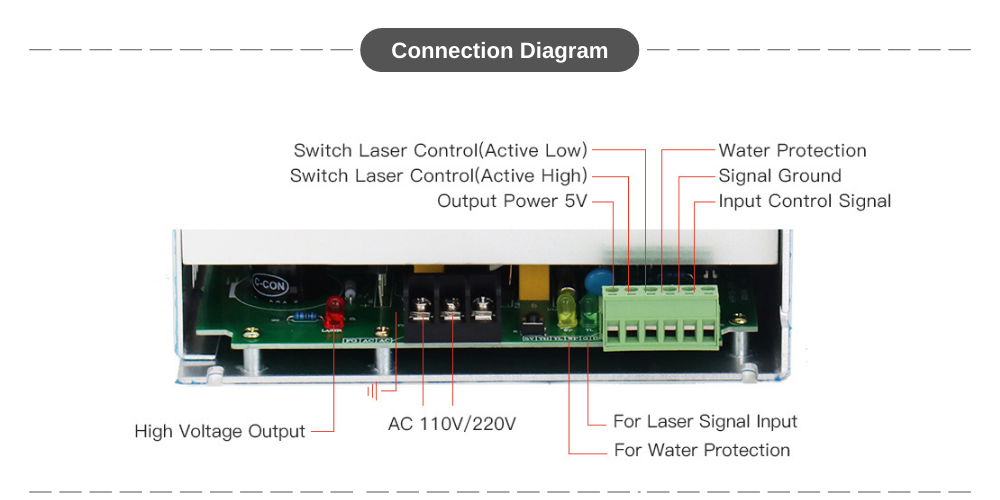 Flash Sale - Lowest Prices & Discounted Prices
FAQs
What about the shipping method and time?

By Expedited Shipping (by DHL/Fedex/UPS/DPD), door-to-door service.
1. General products,
CN Warehouse: 5-9 Business Days
UAS Warehouse: 3-5 Business Days
EU Warehouse:5-7 Business Days

2. Customized products (Only Support Shippment From China Warehouse)
The average period of production: 5-6 Business Days
Shipping: 5-9 Business Days
(Notification: Customs clearance inspections may cause delays of 2-3 days in logistics)1. General products

By Sea or Air to sea or airport (door-to-door service is optional)
It is for larger cargo.
The delivery time depends on the detailed shipping address, please check the exact time and cost with us.
What about the Customs Duty and VAT or Tax?

1.If your order was shipped from China,the pice doesn't include the import tariff duty, tax, or VAT.
The tariff duty, tax or VAT depend on local law and policy in difference country. The buyer needs to cover the cost.
2.If your order was shipped locally, such as from US ,AU or Europe,the price includes the duty,tax or VAT. The buyer don't need to pay customs duty, tax or VAT.
3 .Part of products in EU and US support PICK UP ON SITE Please check with us about the detail if you need.
If you can provide the invoice?

Yes,if you need the invoice,please contact with service@mcwlaser.com
What is your product warranty like?

Notification: 

All customer support services and policies will be only applied to orders on https://www.mcwlaser.net/
https://www.mcwlaser.com/
MCWlaser Amazon Store

If your products are not purchased from our official website or our Amazon Store, but purchased through another third-party platform, we will not be responsible for your order.

Please view our detailed warranty instructions: https://www.mcwlaser.net/pages/warranty

If you have any questions, please contact us:
Email: info@mcwlaser.com
Whatsapp/Wechat: 0086 18121236578
I failed to process the payment via credit card, what should I do?

If you are having difficulty processing payment via credit card, there are a few steps you can take:

Contact your credit card company: Verify with your credit card company whether the amount exceeds your spending limit and ensure that all payment activity is being authorized by you. It's also possible that your credit card company is experiencing technical difficulties or maintenance, which is preventing the payment from going through.
Contact the merchant: In this case, you should contact the merchant (in this case, info@cloudray.com) immediately to inform them of the problem. The merchant can check if there are any issues on their end, and help you troubleshoot the problem.
Use an alternative payment method: If the problem persists, you may want to consider using an alternative payment method, such as PayPal or bank transfer.

Remember to always exercise caution when making online purchases and to protect your personal and financial information.
MCWlaser Product and Service Support
Regardless of whether the product purchased by the customer has reached the warranty period, MCWlaser provides lifelong technical support for all customers who purchase products at https://www.mcwlaser.net/.

For complex technical issues, we provide expert support services (only for customers who purchase products at https://www.mcwlaser.net/), and our experts can assist customers to solve problems through remote operation or video calls.

We offer regular promotions, follow us on our website and social platforms, or ask our online customers. All promo codes are valid only at https://www.mcwlaser.net/.
After my power supply stopped working I purchased this unit. After installation I noticed my laser was cutting much more efficiently and engraving improved as well.
Even coming from china I got this thing within a week. Was exactly as described. Will return for more parts as needed
I placed it to feed a CO2 laser and it works perfectly, it fulfills its function without any problem.
Customer support is fantastic. The original power supply I received was defective. When I reached out and explained what was happening, they listened, understood and sent a replacement. I would happily order from them again. Thank you!!!
Got here quick, works well... cutting twice as good as before with new tube and power supply . (old tube was 5 years old)