SKU:EP-4-5
Regular price
$52.00 USD
Sale price
$31.40 USD
Unit price
per
Sale
Sold out
MCWlaser Official Quality Inspection (100% brand new original authentic).

Secure payments; Lifetime Tech Support (Specialists).

Support Shipping Worldwide, US and EU stock.

Good customer service. Please contact us at info@mcwlaser.com.
Description
MCWlaser CO2 Laser goggles boast a variety of advanced features to provide superior protection and comfort during CO2 laser applications.
MCWlaser CO2 Laser goggles are specifically designed to block the 10600nm wavelength of CO2 lasers, ensuring maximum safety for your eyes. With an optical density of OD5+ and a visible light transmittance of 80%, you can rest assured that your eyes are shielded from harmful laser radiation.
MCWlaser CO2 Laser goggles are made from high-quality materials, including polycarbonate (PC) and light absorption materials imported from Australia with specific wavelengths. This synthesis provides a high-efficiency explosion-proof safety goggles that deliver unbeatable durability and protection.

Packing List
Protective goggle x1pcs
Goggle Box x1pcs
Clean Cloth x1pcs
Manual x 1pcs
Adjustment silicone lanyard x 1pcs (The lanyard is available in new inventory, oldinventory is not, new and old are randomly sent)
View full details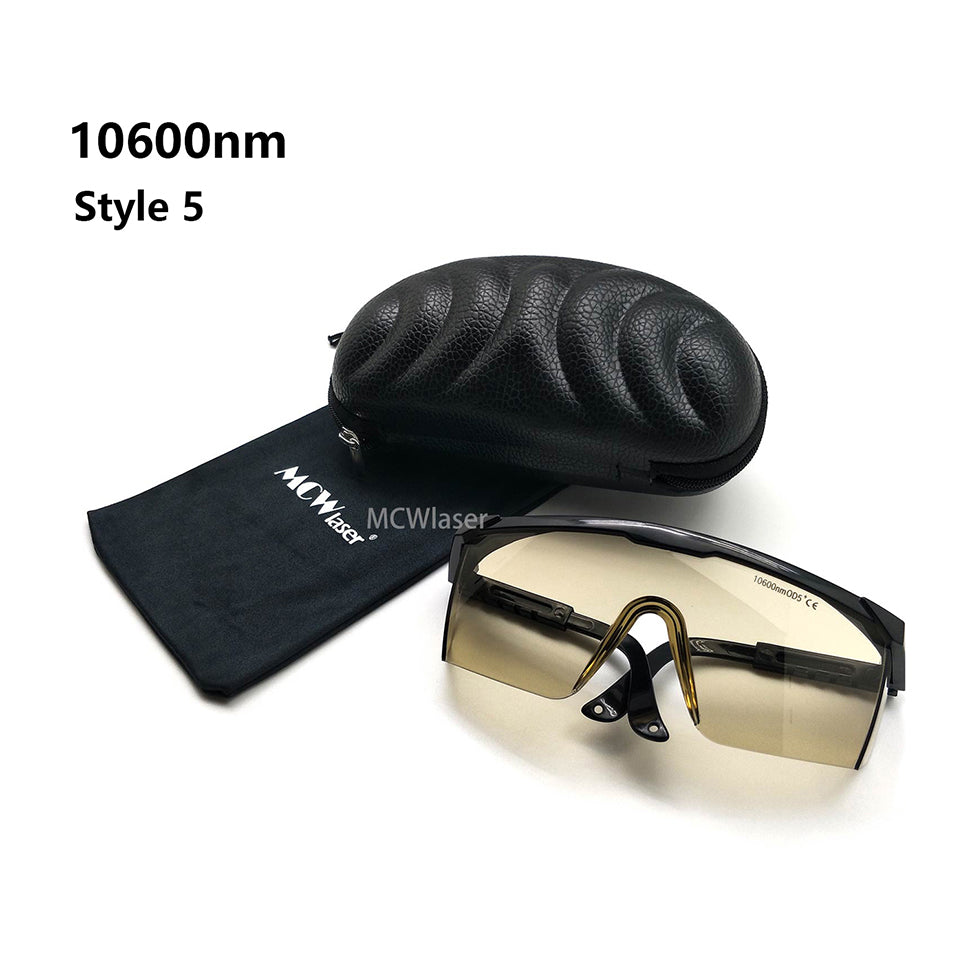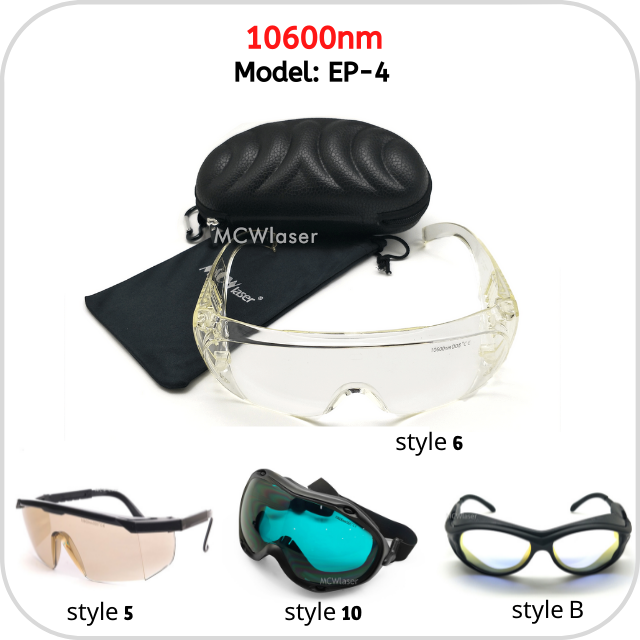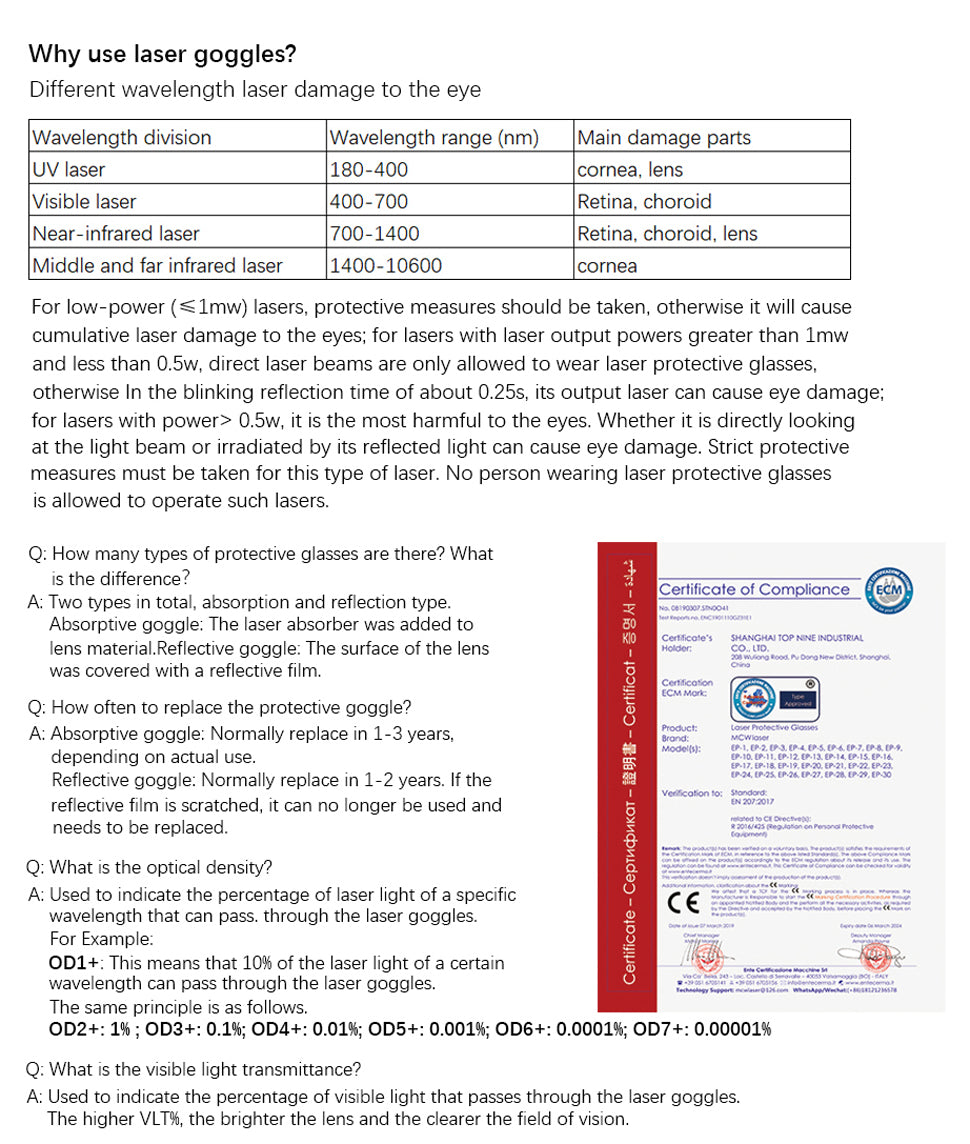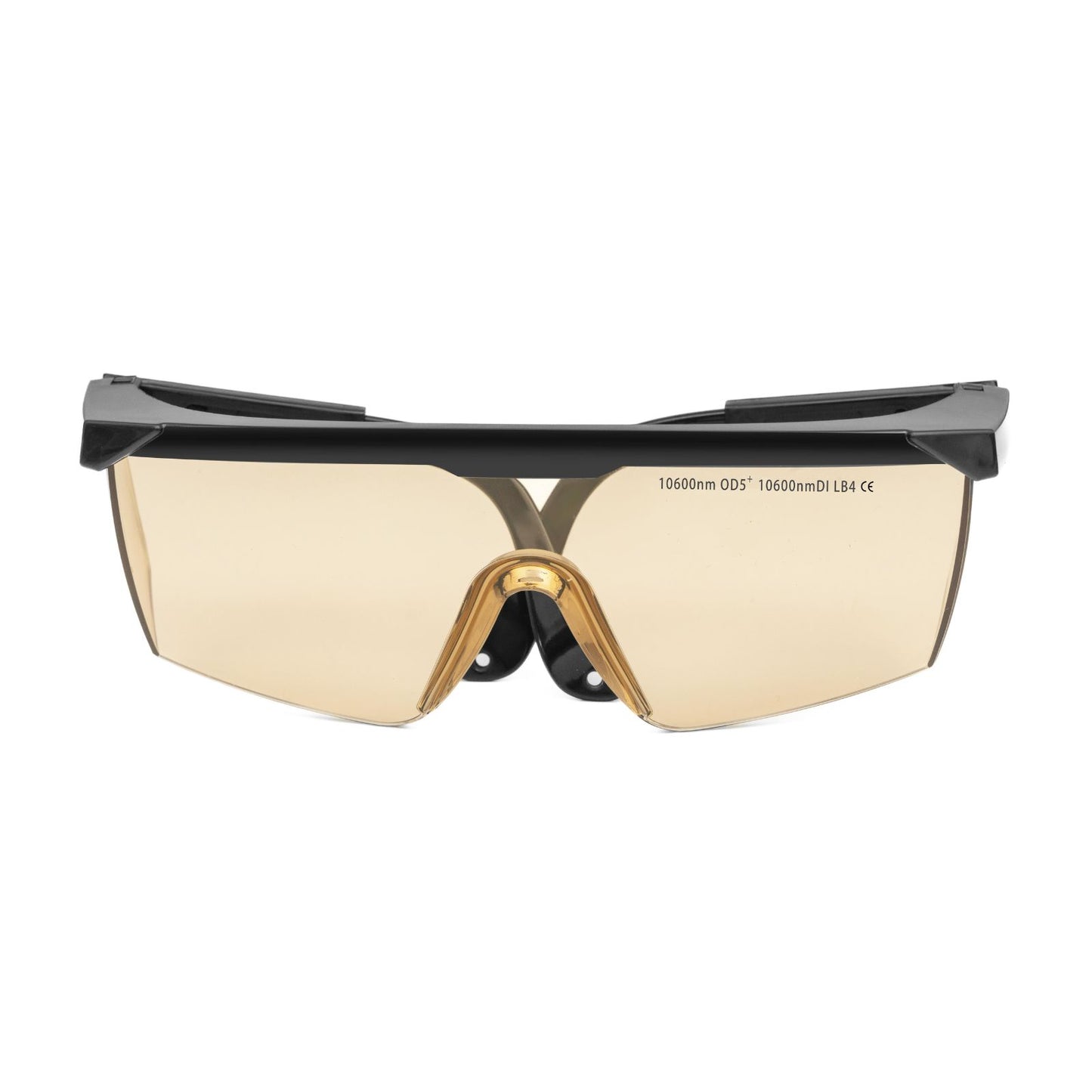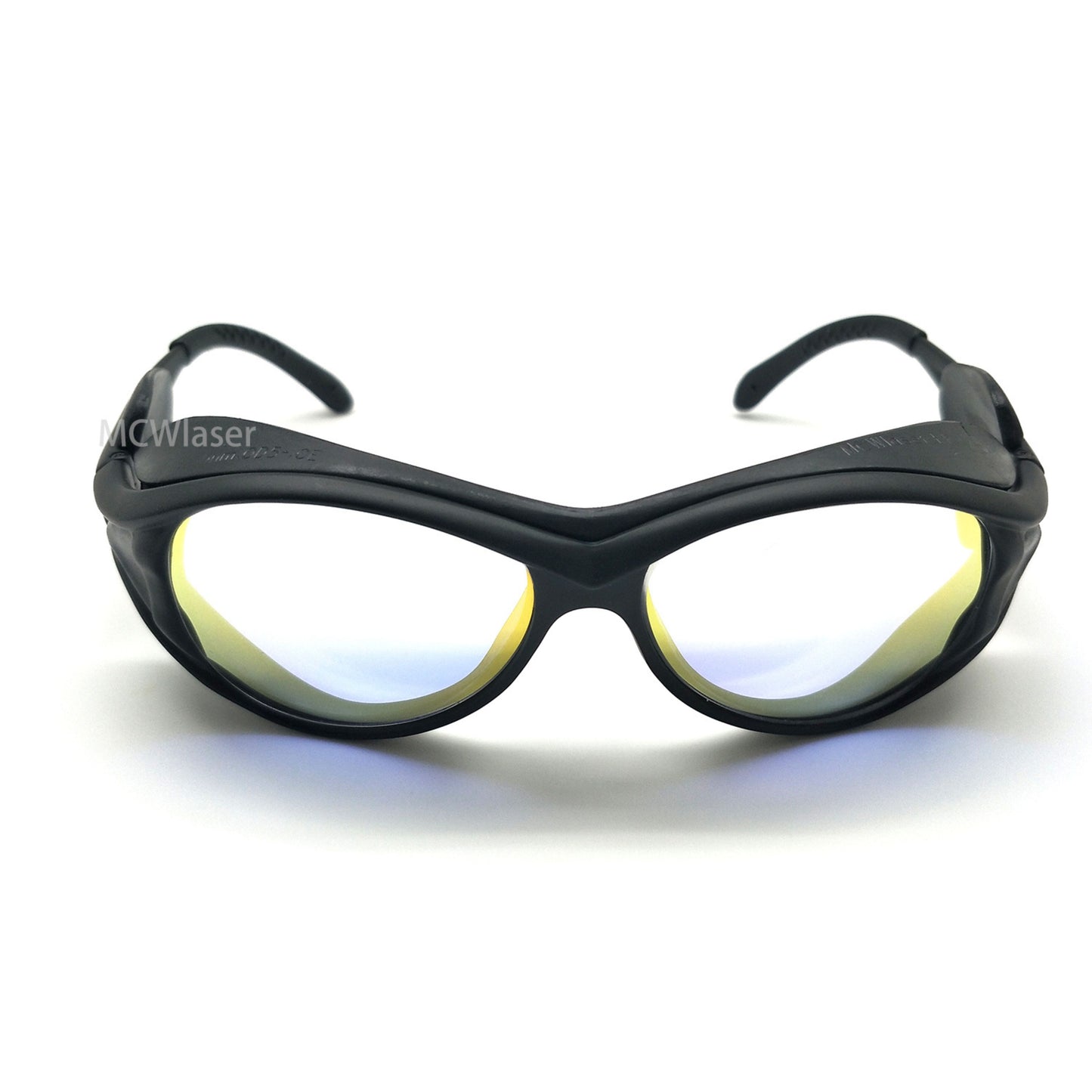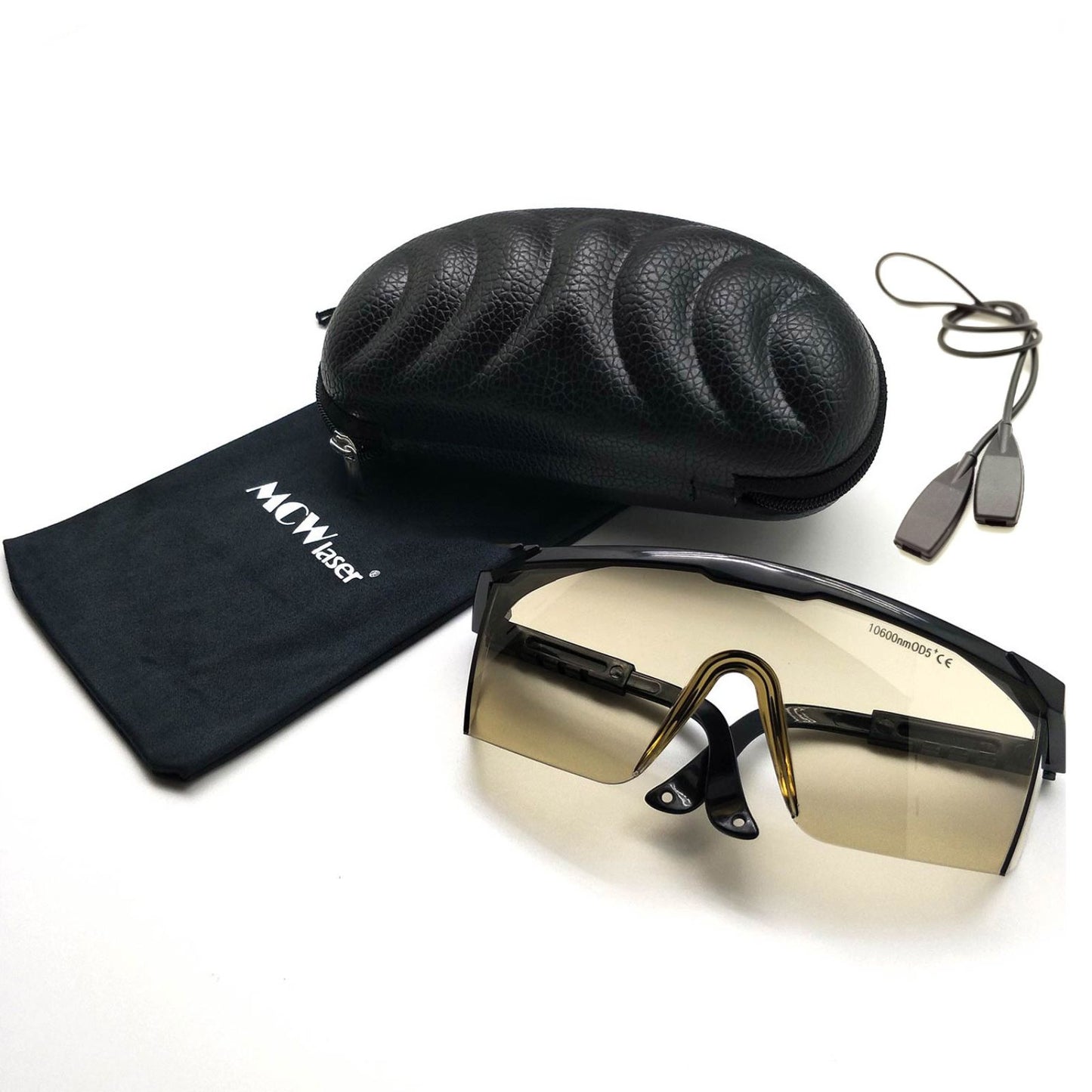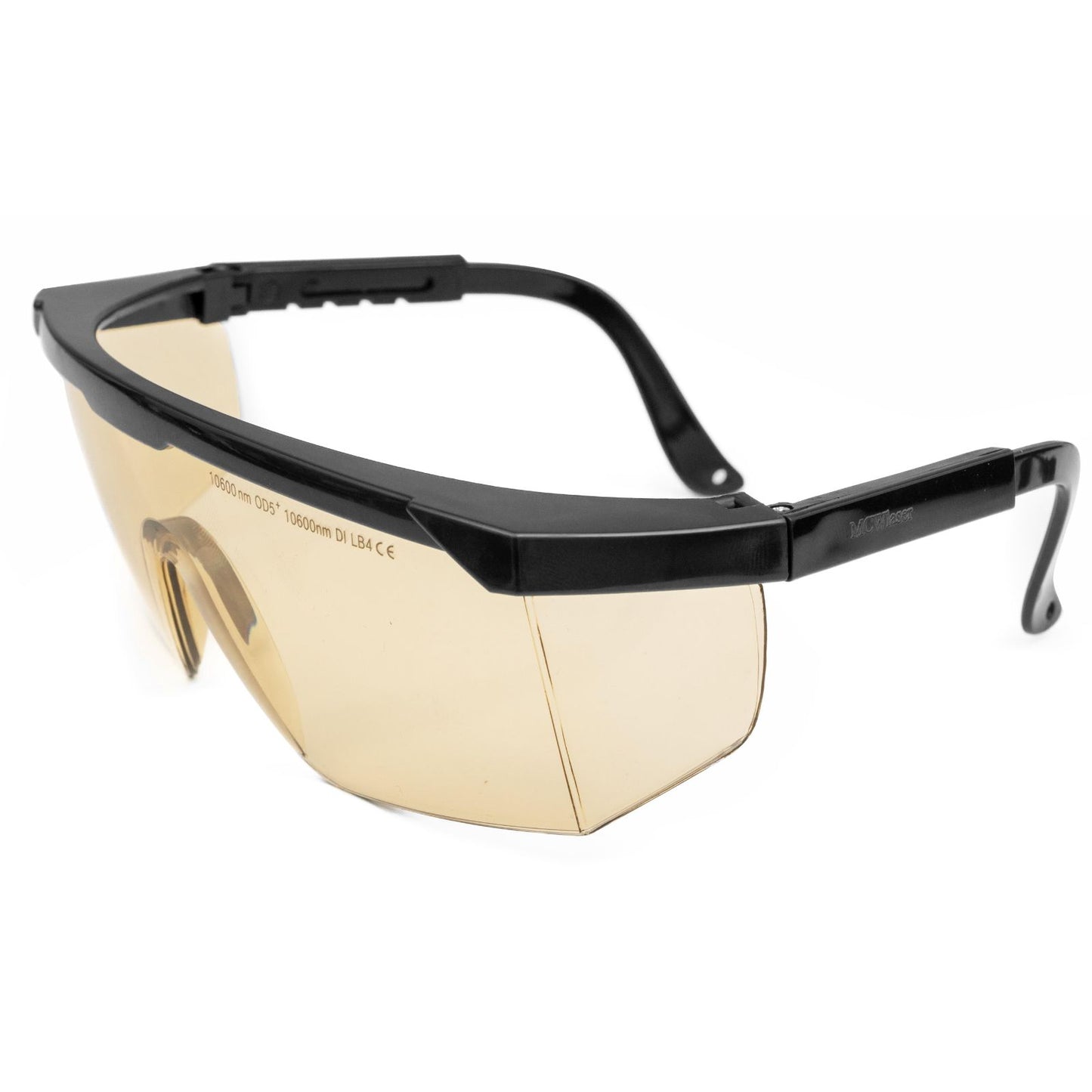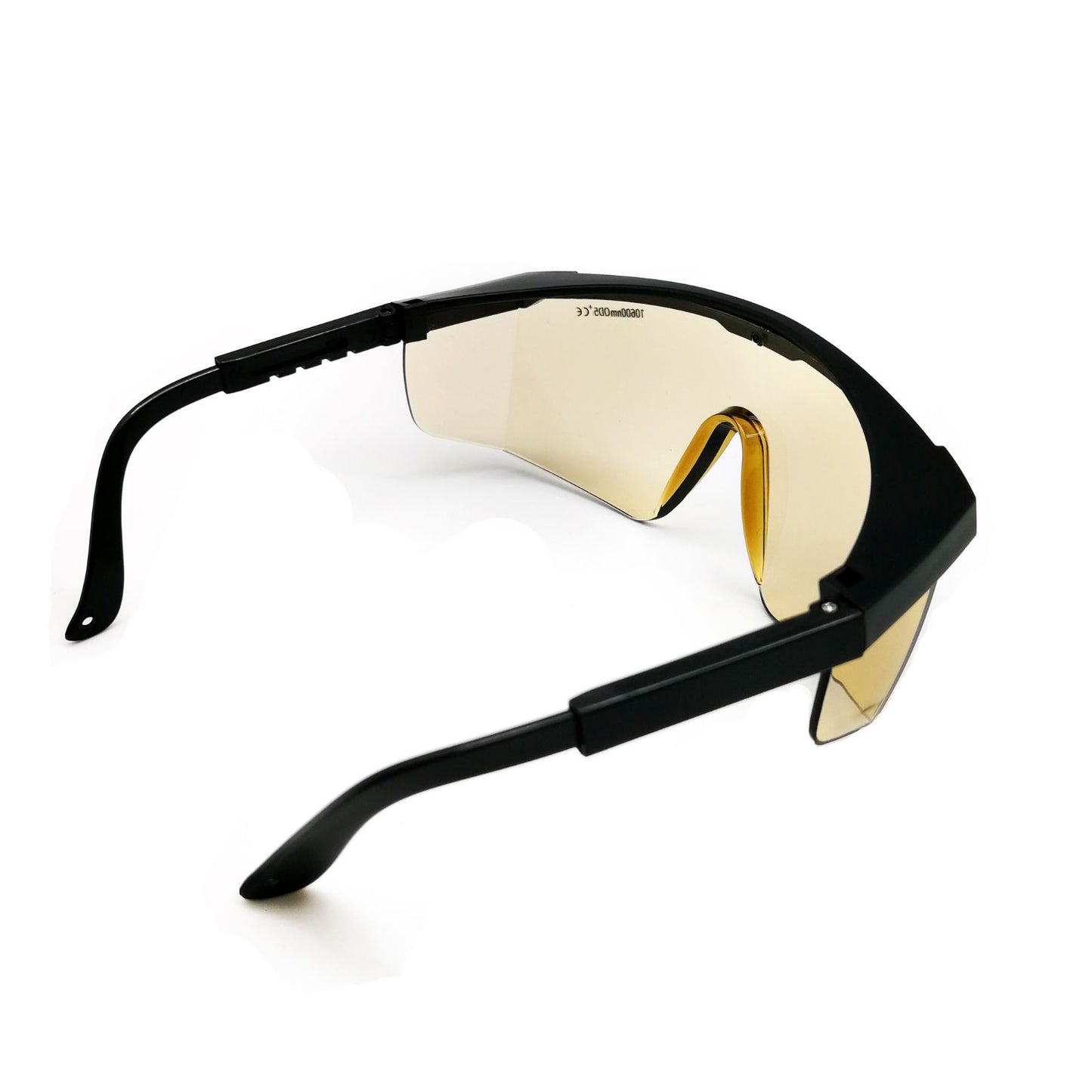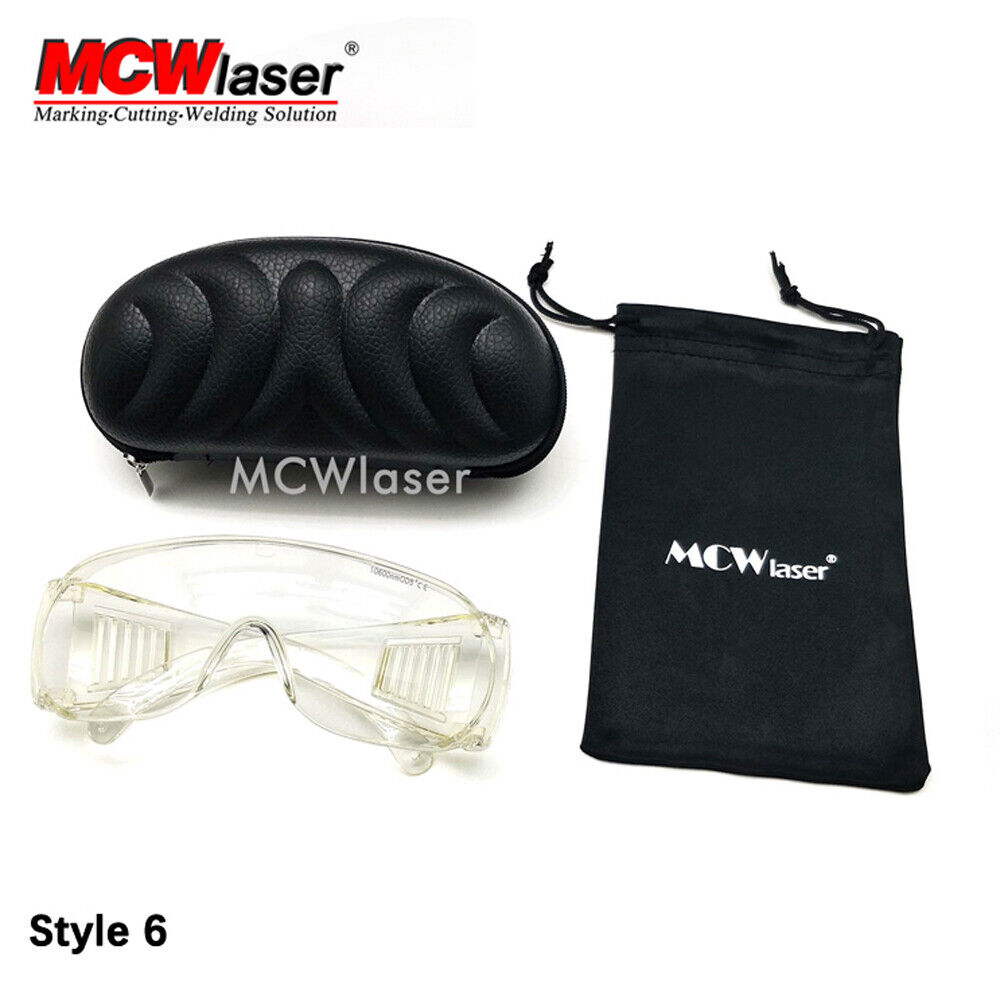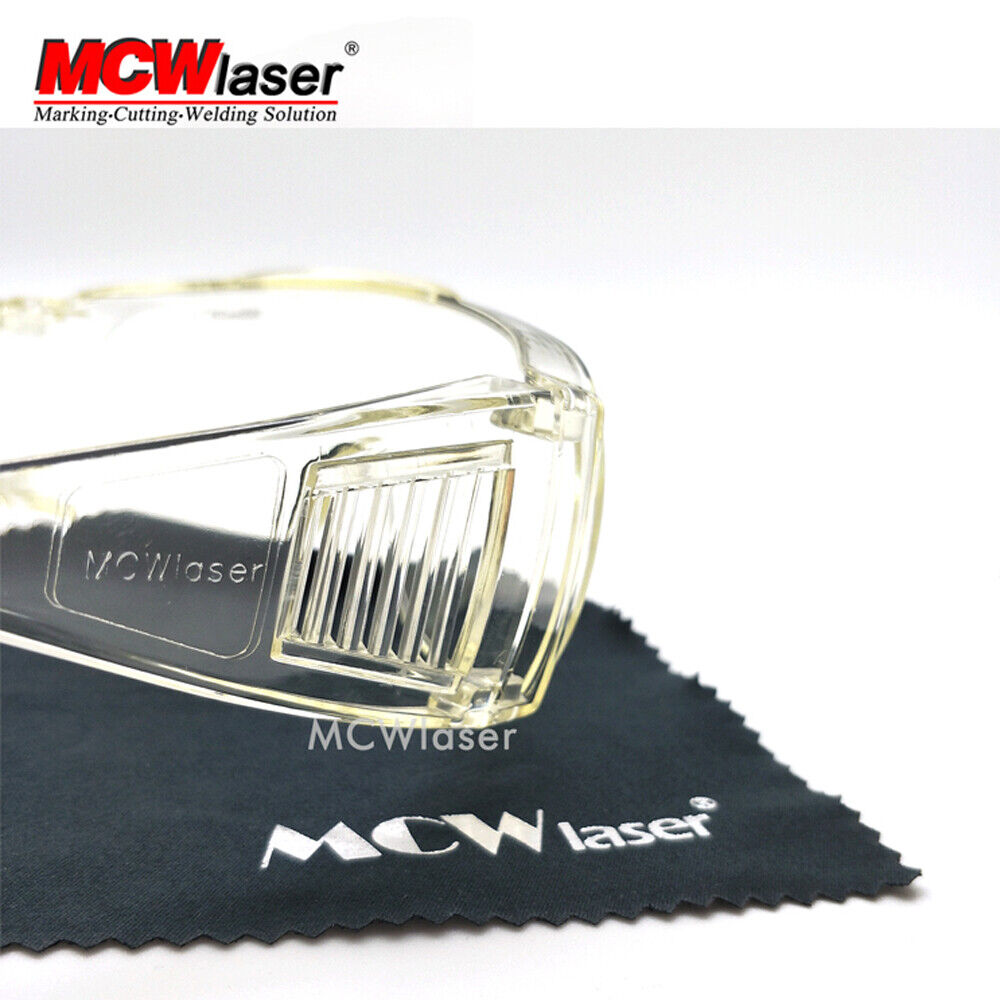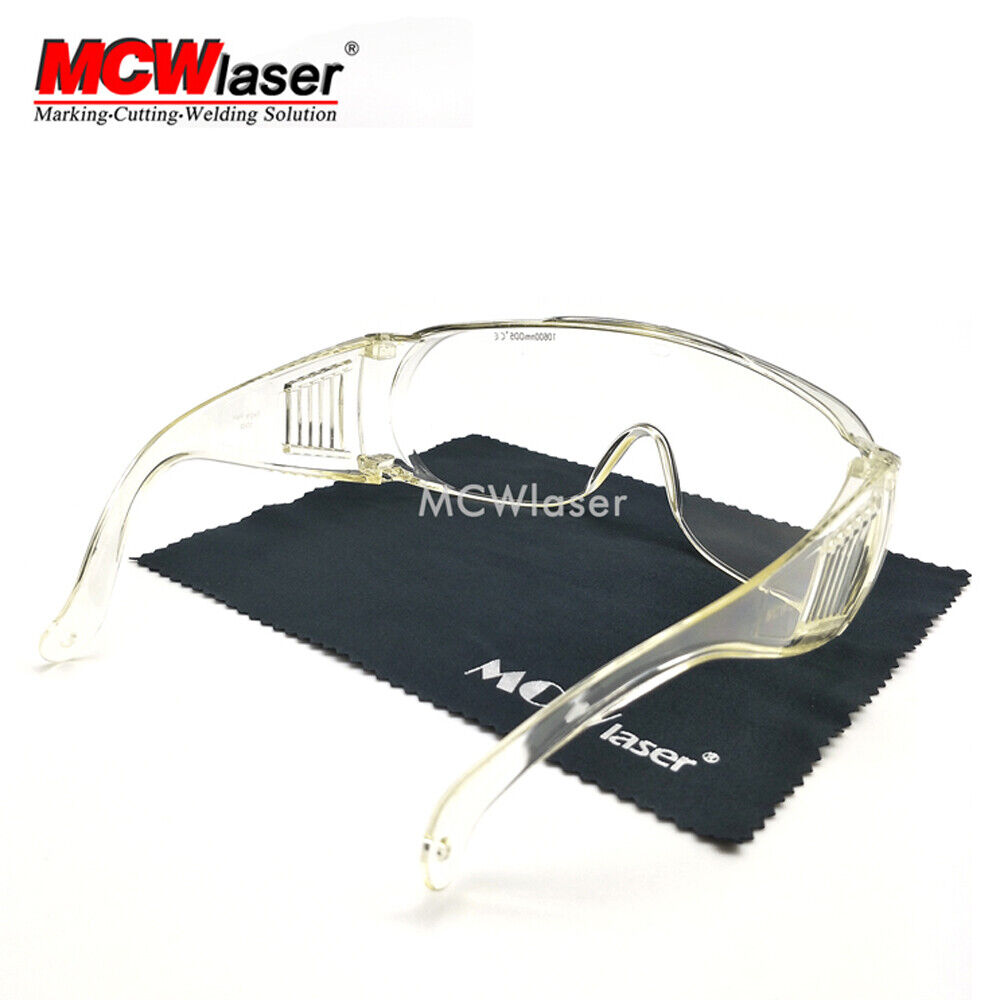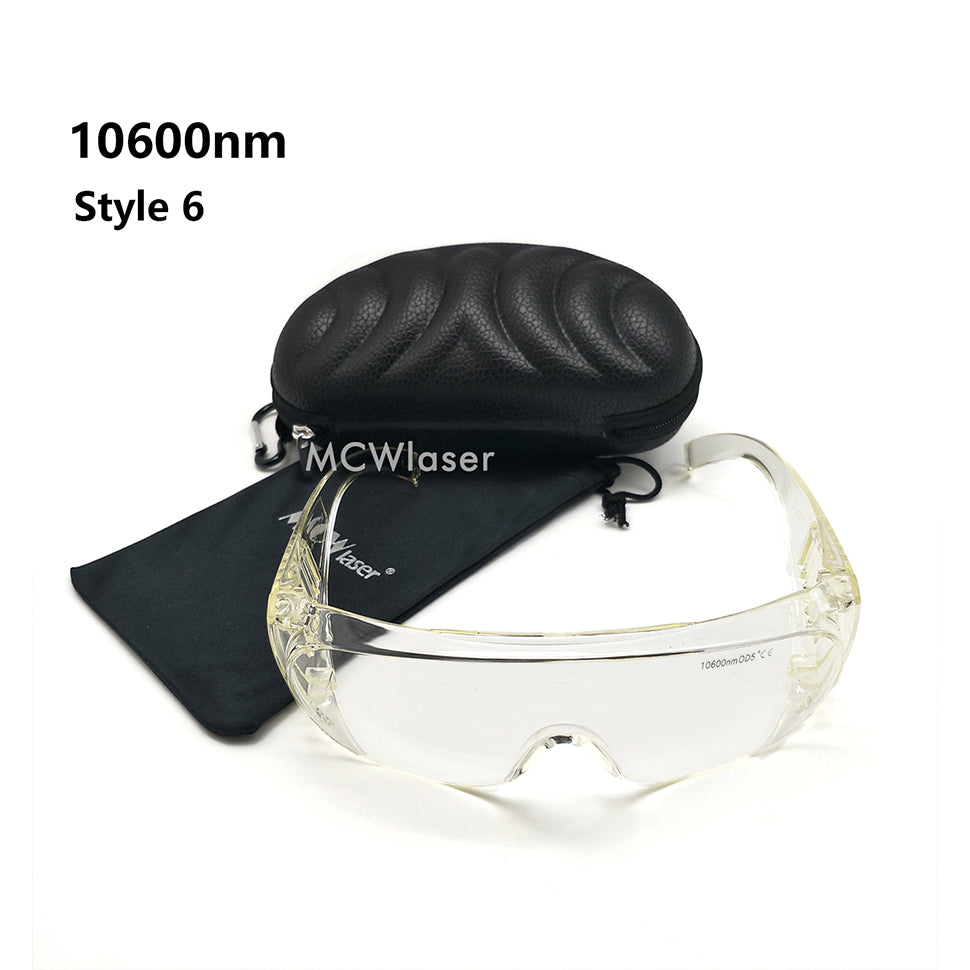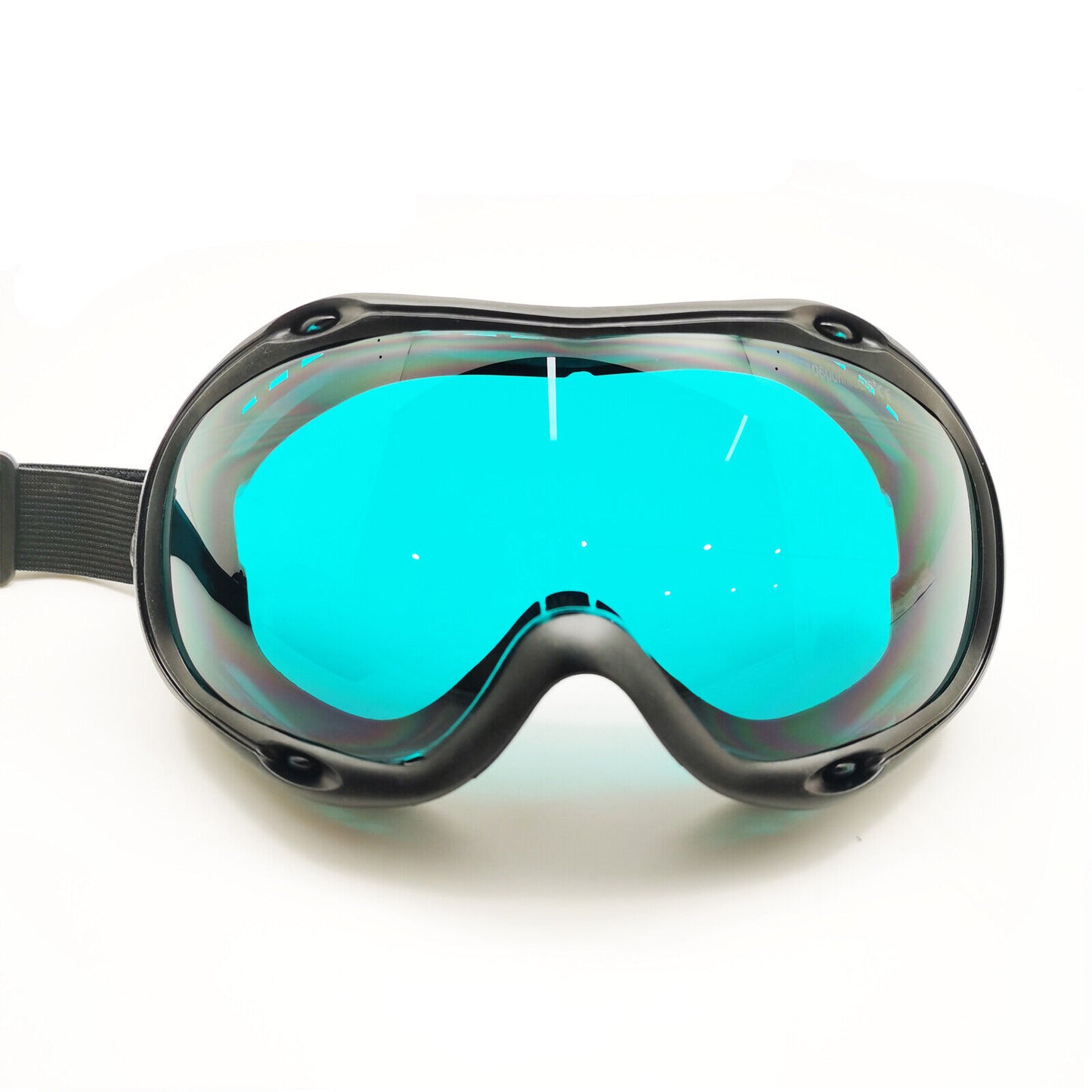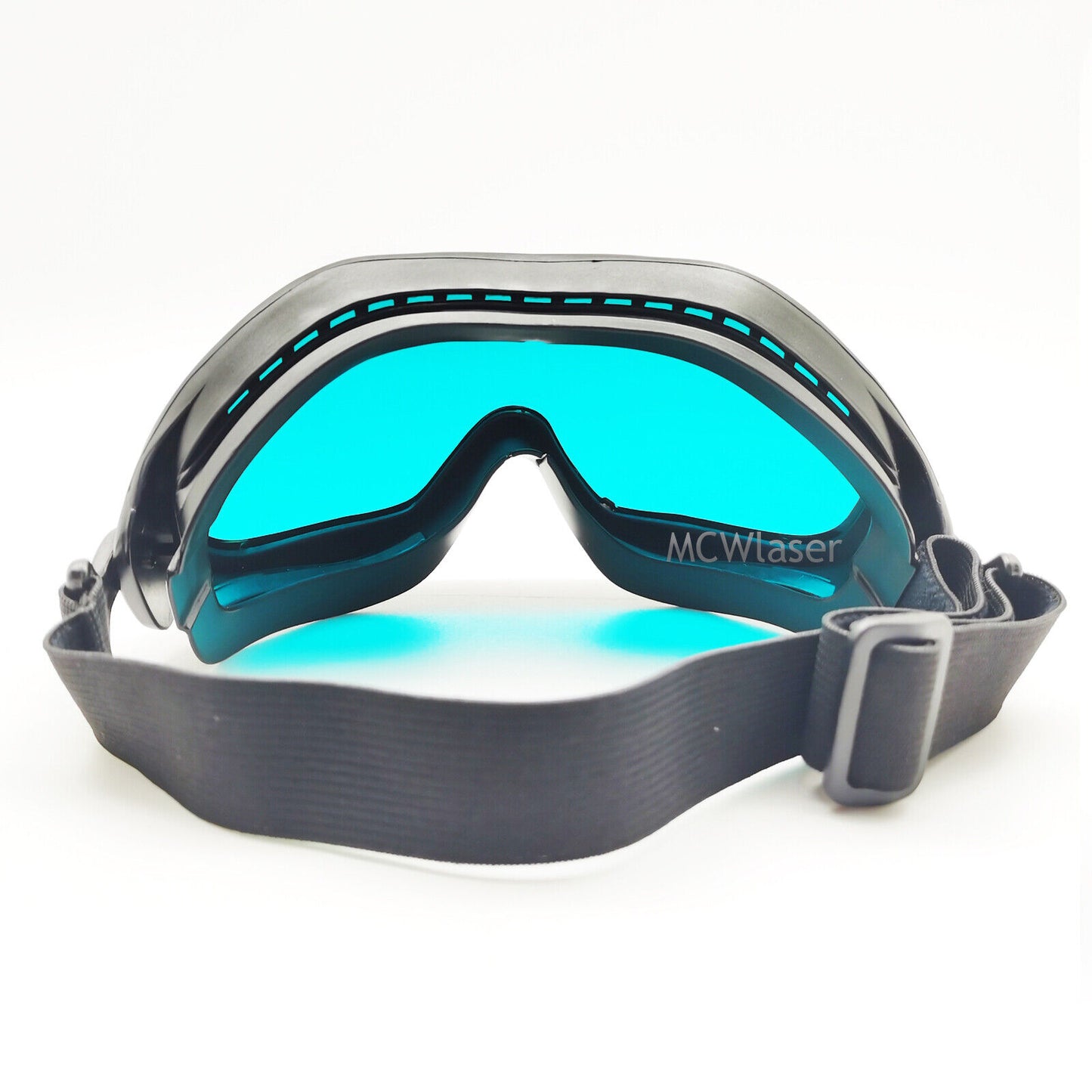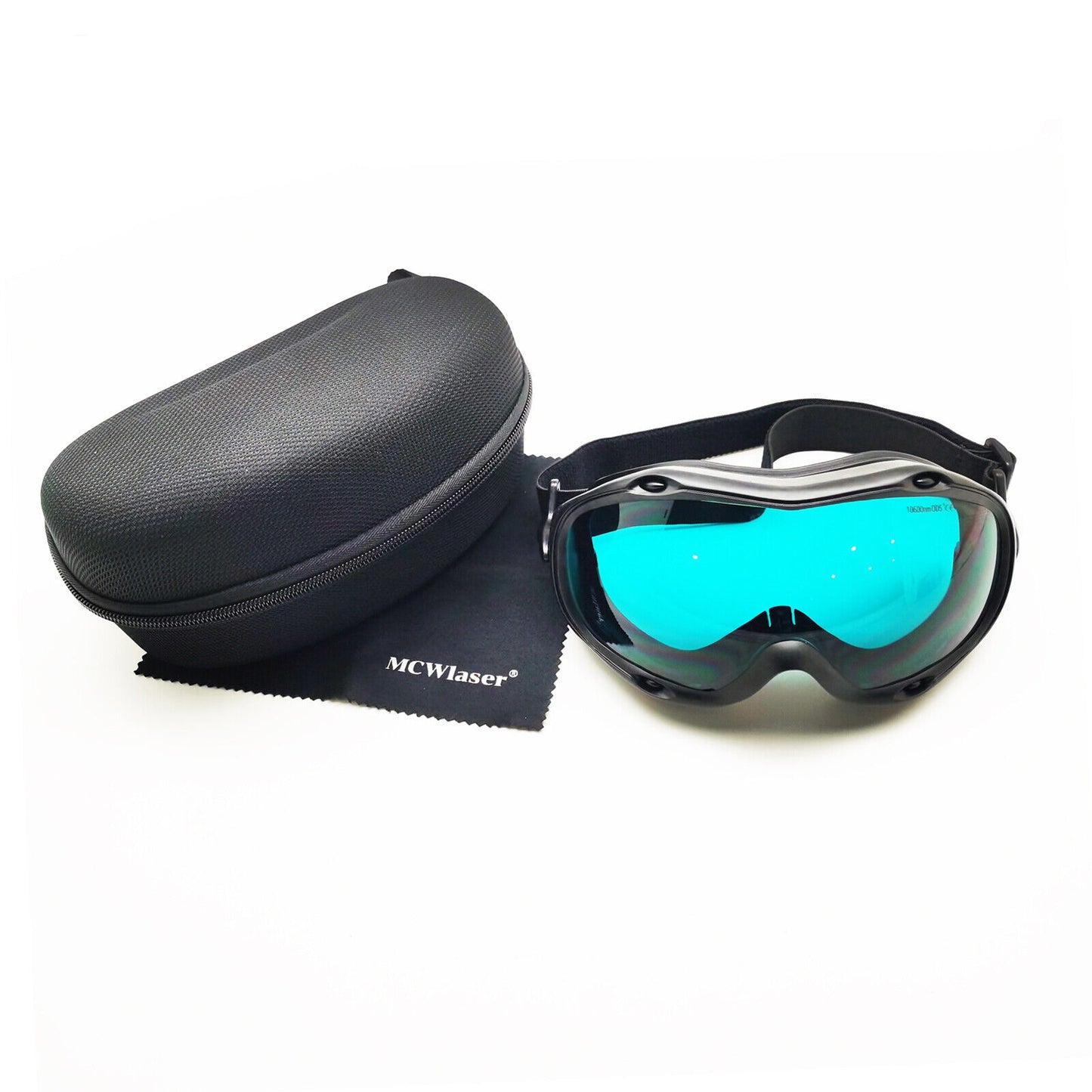 Flash Sale - Lowest Prices & Discounted Prices
FAQs
What about the shipping method and time?

By Expedited Shipping (by DHL/Fedex/UPS/DPD), door-to-door service.
1. General products,
CN Warehouse: 5-9 Business Days
UAS Warehouse: 3-5 Business Days
EU Warehouse:5-7 Business Days

2. Customized products (Only Support Shippment From China Warehouse)
The average period of production: 5-6 Business Days
Shipping: 5-9 Business Days
(Notification: Customs clearance inspections may cause delays of 2-3 days in logistics)1. General products

By Sea or Air to sea or airport (door-to-door service is optional)
It is for larger cargo.
The delivery time depends on the detailed shipping address, please check the exact time and cost with us.
What about the Customs Duty and VAT or Tax?

1.If your order was shipped from China,the pice doesn't include the import tariff duty, tax, or VAT.
The tariff duty, tax or VAT depend on local law and policy in difference country. The buyer needs to cover the cost.
2.If your order was shipped locally, such as from US ,AU or Europe,the price includes the duty,tax or VAT. The buyer don't need to pay customs duty, tax or VAT.
3 .Part of products in EU and US support PICK UP ON SITE Please check with us about the detail if you need.
If you can provide the invoice?

Yes,if you need the invoice,please contact with service@mcwlaser.com
What is your product warranty like?

Notification: 

All customer support services and policies will be only applied to orders on https://www.mcwlaser.net/
https://www.mcwlaser.com/
MCWlaser Amazon Store

If your products are not purchased from our official website or our Amazon Store, but purchased through another third-party platform, we will not be responsible for your order.

Please view our detailed warranty instructions: https://www.mcwlaser.net/pages/warranty

If you have any questions, please contact us:
Email: info@mcwlaser.com
Whatsapp/Wechat: 0086 18121236578
I failed to process the payment via credit card, what should I do?

If you are having difficulty processing payment via credit card, there are a few steps you can take:

Contact your credit card company: Verify with your credit card company whether the amount exceeds your spending limit and ensure that all payment activity is being authorized by you. It's also possible that your credit card company is experiencing technical difficulties or maintenance, which is preventing the payment from going through.
Contact the merchant: In this case, you should contact the merchant (in this case, info@cloudray.com) immediately to inform them of the problem. The merchant can check if there are any issues on their end, and help you troubleshoot the problem.
Use an alternative payment method: If the problem persists, you may want to consider using an alternative payment method, such as PayPal or bank transfer.

Remember to always exercise caution when making online purchases and to protect your personal and financial information.
MCWlaser Product and Service Support
Regardless of whether the product purchased by the customer has reached the warranty period, MCWlaser provides lifelong technical support for all customers who purchase products at https://www.mcwlaser.net/.

For complex technical issues, we provide expert support services (only for customers who purchase products at https://www.mcwlaser.net/), and our experts can assist customers to solve problems through remote operation or video calls.

We offer regular promotions, follow us on our website and social platforms, or ask our online customers. All promo codes are valid only at https://www.mcwlaser.net/.
Leaps & Bounds better than what is included with the laser. Included glasses are acceptable in a pinch or if you have a guest.
Filters out the harmful light from the Diode laser. Very light to wear. not bulky and they fit over my prescription glasses. Temples are wider and wrap around for added safety.
My laser came with cheap safety glasses, but I'd rather not go blind, so I bought the best, which everyone told me is this brand. These glasses are great!
At about 40 bucks vs about 8 for other laser safety glasses theoretically targeting the same spectrum, you might wonder whether you should pay the premium?
You should. Besides doing a better job blocking green, blue, and UV lasers than ""redder looking"" glasses you might find, these also do an EXCELLENT job blocking 808 and 1064nm light from leaky DPSS lasers you probably have.
I got these for use with my CO2 Laser Engraver. I chose these specifically When open they slide easily over my ears on both sides but give decent eye coverage. they seem good quality and the price was fair.
So that I can enjoy my CO2 laser for a long time, I needed safety glasses.
I decided on these, because this can also be put on an already existing glasses with prescription.
The safety glasses hardly bother me, of course I notice that I have two glasses on but this is worth it to me. The temples can be adjusted in length.
If I do not need the safety glasses I can stow them in the supplied case.